---
Posted on September 29, 2016
Mind is Mouse | Event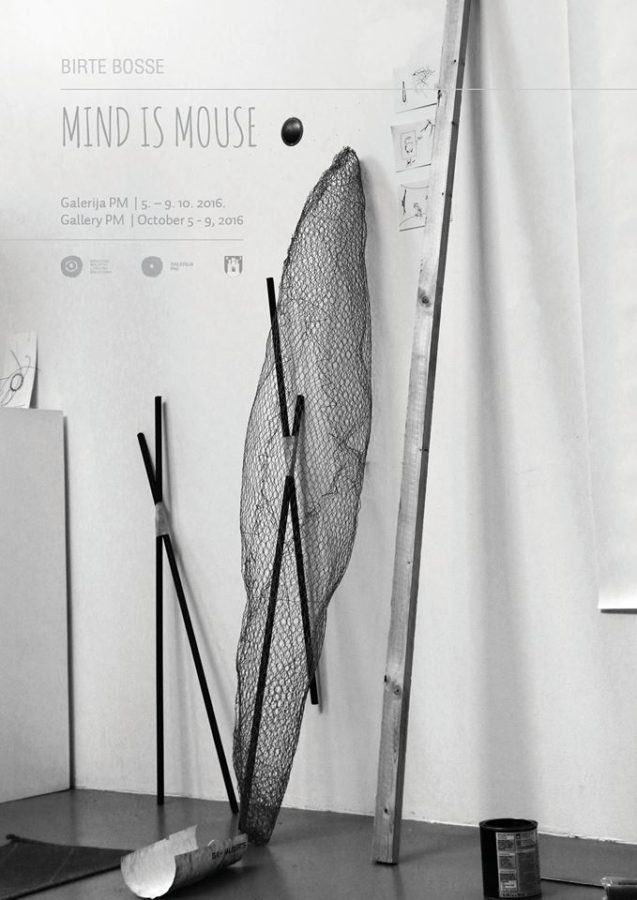 Mind is Mouse
Black ink draws a line through empty space, the conscious is following.
Where two lines meet, a body gets described. The borders of the body define space.
In the show "Mind is Mouse" of the artist Birte Bosse the drawn line becomes a tool for observation and translation of the unknown.
Reality is questioned by weird shapes appearing as strange characters in abstract black objects and big wall drawings. The organic appearance of these shapes is contrasted by sharp definitions of lines in space through an installation with dark iron staves, crossing and holding each other.
A photograph shows a cactus having cigarette stubs on its spikes. The artist did this sculptural intervention during a stay in south Italy 2010. The different directions of the spikes refer subtly to the iron stave installation and the characteristics of the drawings.
A video of a paddle, slightly being moved by waves contains all aspects of drawing, sculpture and photography through a meditative way of observation.
Connections and relations want to be found and doubted within the various media in the show.