Opening event documenta fifteen with Baan Noorg Collaborative Art & Culture | Event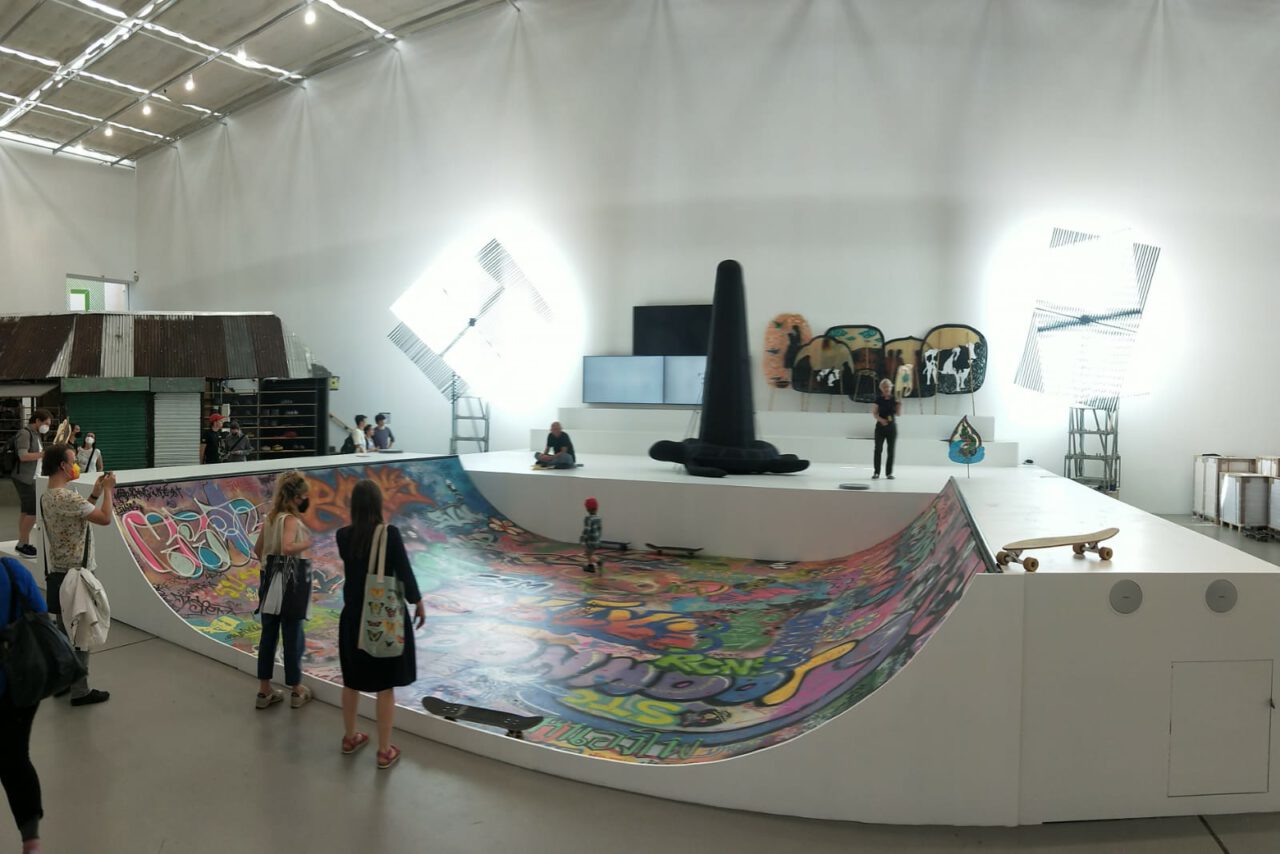 Since 2005 I have been doing participatory projects, in Berlin and on the road, often under precarious conditions. Since 2018 I'm a member of the artist collective Baan Noorg Collaborative Art and Culture Thailand. In October 2021 Baan Noorg received an invitation to documenta fifteen.
Our installation is about lumbung, the art of sharing and networking, in and around Kassel and in Nongpho, the village that is home of Baan Noorg. It's about dairy farmers and their needs here and there, about ancient regional traditions such as that of the Thai shadow puppet theater Nang Yai, about a Ramayana epic that is linked to a Grimm fairy tale and about the cultural changes caused by globalization, about urbanization and youth culture, riding hip-hop, graffiti and skateboarding.
We can only recommend this documenta, it is extremely exciting and inspiring, it gives hope for more acceptance of community art and gives the world a glimpse of a new, playful and sustainable way of dealing with our resources.