Lücke im Wald | Event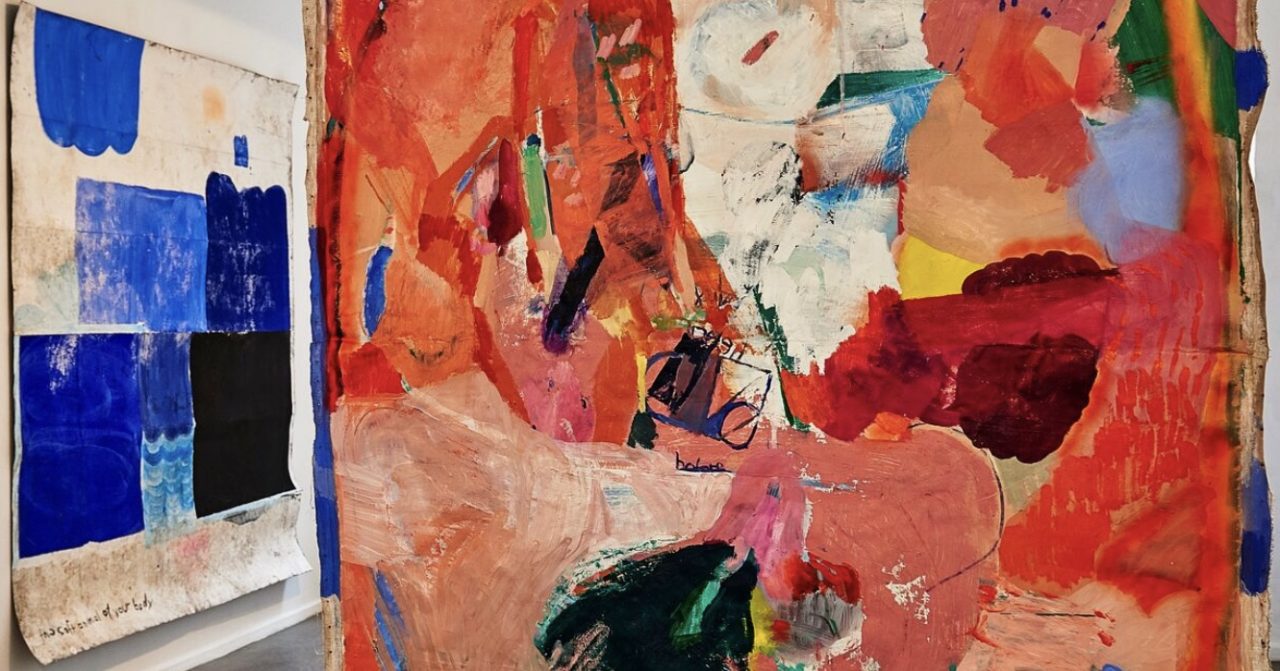 Foto: Thomas Deuer

Christiane Bergelt (*1982, Marienberg/ Sachsen) is a painter living in a house in the woods of Brandenburg.

Her work evolves around experience, memory, language and the utter joy of exploring colour and shape.
The container and foundation for the work is the human figure.
These are paintings as accumulation and remnant of all someone's activities.
Motionless at first, but swift like sunbathing lizards, figures emerge.
Working with paper as ground, colour, bodies and pictorial space ignite my practice as a painter.
Events, words and ideas interfere before submitting and we find out when and why it is a painting.

Christiane Bergelt studied at the Chelsea College of Arts in London and the Academy of fine Arts in Nuremberg.
In 2015 she completed an Artist' in Residence in Iceland. In 2017 she received a prize for young artists from the
County of Brandenburg and in 2014 was awarded a residency at Wiepersdorf Castle, also from the County of Brandenburg.

The exhibition will be opened by Seven Ahlhelm, project leader for spiritual tourism and the artist Gesine Storck.

The PerformanceChor für Experimentellen Gesang, lead by Rebekka Uhlig will accompany the opening reception.

Welcome!

Lücke im Wald | Event