---
Posted on September 10, 2016
All Are Welcome | Event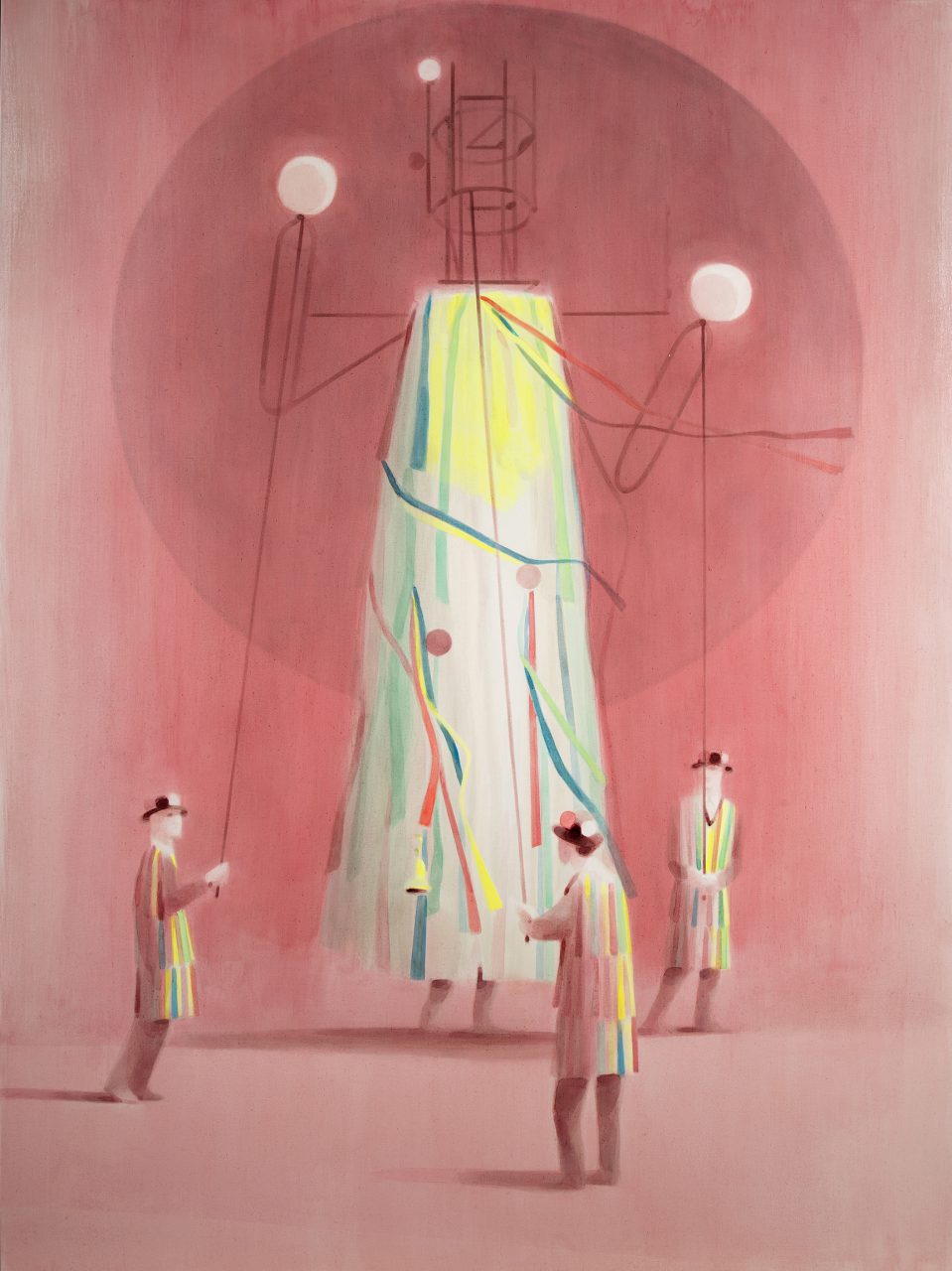 Puppet
'Social networking captures the techno-chic of the moment, but for all its glitz as the latest new technology to bind, bond and communicate, the principles it enshrines originate deep in our evolutionary past'. Clive Gamble from Thinking Big

Eleven is pleased to present new paintings by Adam Dix in All Are Welcome. Dix distills the social origins of communication through religion, folklore and national pageantry. He investigates the collective consciousness of past and present societies, exploring how we utilise social systems to create unity with one another.

All Are Welcome refers to unification through both traditional and contemporary ways of connecting. Traditional realms for networking within communities may have developed at a church or village green, acting as a stage where the community physically comes together to strengthen common ideals. Modern societies' methods of connecting have shifted towards creating a unifying experience through our screens. We are homogenised and alone together. However symbolically, the ways we have evolved to communicate offer us the same sense of belonging.

Dix's paintings explore the many strata of connecting through bringing the past and present forms of communication together. Puppet (2015) depicts a communication mast appropriated as a processional effigy, which acts as a unifying event. He expresses togetherness using symbols from both past and present ideas of European folk custom, performance and festival.
All Are Welcome | Event