WAA Woman Art Award 2022
---
Posted on February 9, 2022
---
WAA Woman Art Award 2022 | News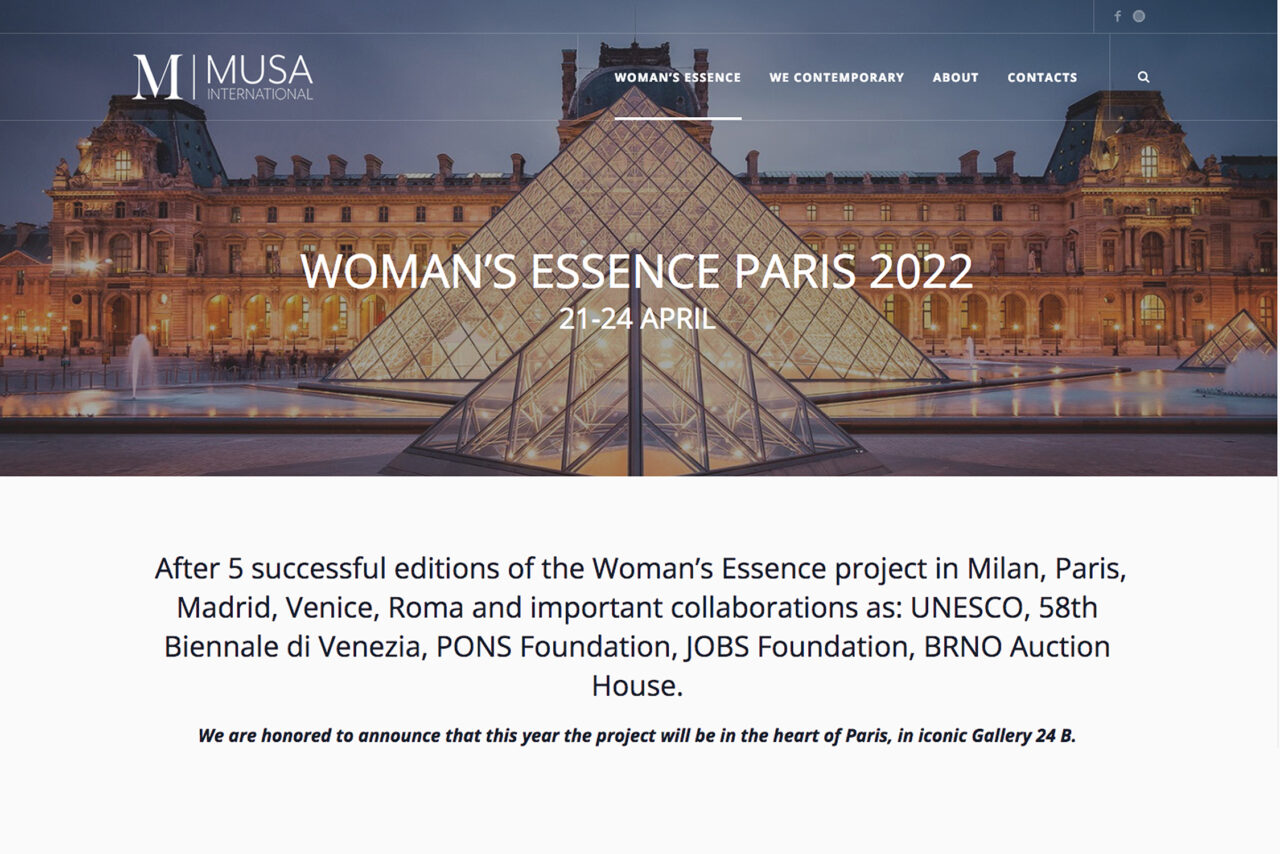 "WOMAN'S ESSENCE SHOW is back this 2022!

After 5 successful editions of the Woman's Essence project in Milan, Paris, Madrid, Venice and important collaborations as: PONS Foundation, JOBS Foundation, BRNO Auction House, 58th Biennale di Venezia.
The project has been officially recognized by Center UNESCO in 2020 as
"Project for excellence for GENDER EQUALITY"

This year will be held in collaboration with Gallery 24B, 21-22-23-24 April in PARIS, iconic gallery in front of Museum de Louvre !

Prof. Laura di Trapani began the selection of the artists, and invites You to be part of this project . You are selected artist for the project and will be awarded with WAA Woman Art Award 2022 "

Alba
MUSA International
info@musaartspace.com
www.musaartspace.com

A catalog will be published for this project.
https://www.musaartspace.it/