Damien Hirst Fabricates a Legendary Treasure in his Long-Awaited Exhibition
---
Posted on April 24, 2017
---
Damien Hirst Fabricates a Legendary Treasure in his Long-Awaited Exhibition | News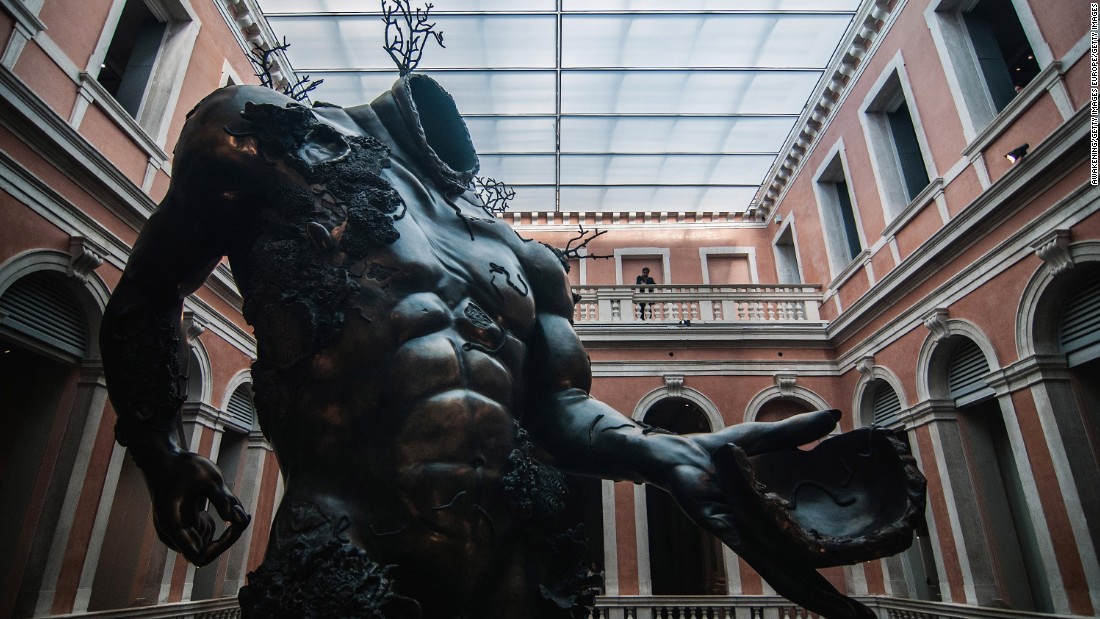 In his first major solo exhibition in Italy dedicated to the artist since 2004 , Damien Hirst imagines the lost treasure of the legendary Cif Amotan II, the first-century Antioch freed-slave-turned-art-collector whose ship sunk in the Indian Ocean 2,000 years ago with a colossal wealth of art and artifacts.

The exhibition, nearly a decade in the making, extravagantly brims in the 5,000 square meters of galleries in the sprawling Punta Della Dogana.

"Hirst has fabricated a set of gaudy wonders, as well as a fiction complete with provenance and a redemptive narrative. Myths, of course, have a way of superseding the splendors of the material world. It is certainly true in the case of Hirst. As an artist who's already exhausted the possibilities of reality, his natural next step was to invent his own legend."
Read more on Art News (Janelle Zara).
One Man's Trash is Damien Hirst's Treasure