CENTRAL MILITAIR HOSPITAL | design for concrete column: 180 m2 by Anuli Croon
---
Posted on February 12, 2019
---
CENTRAL MILITAIR HOSPITAL | design for concrete column: 180 m2 by Anuli Croon | News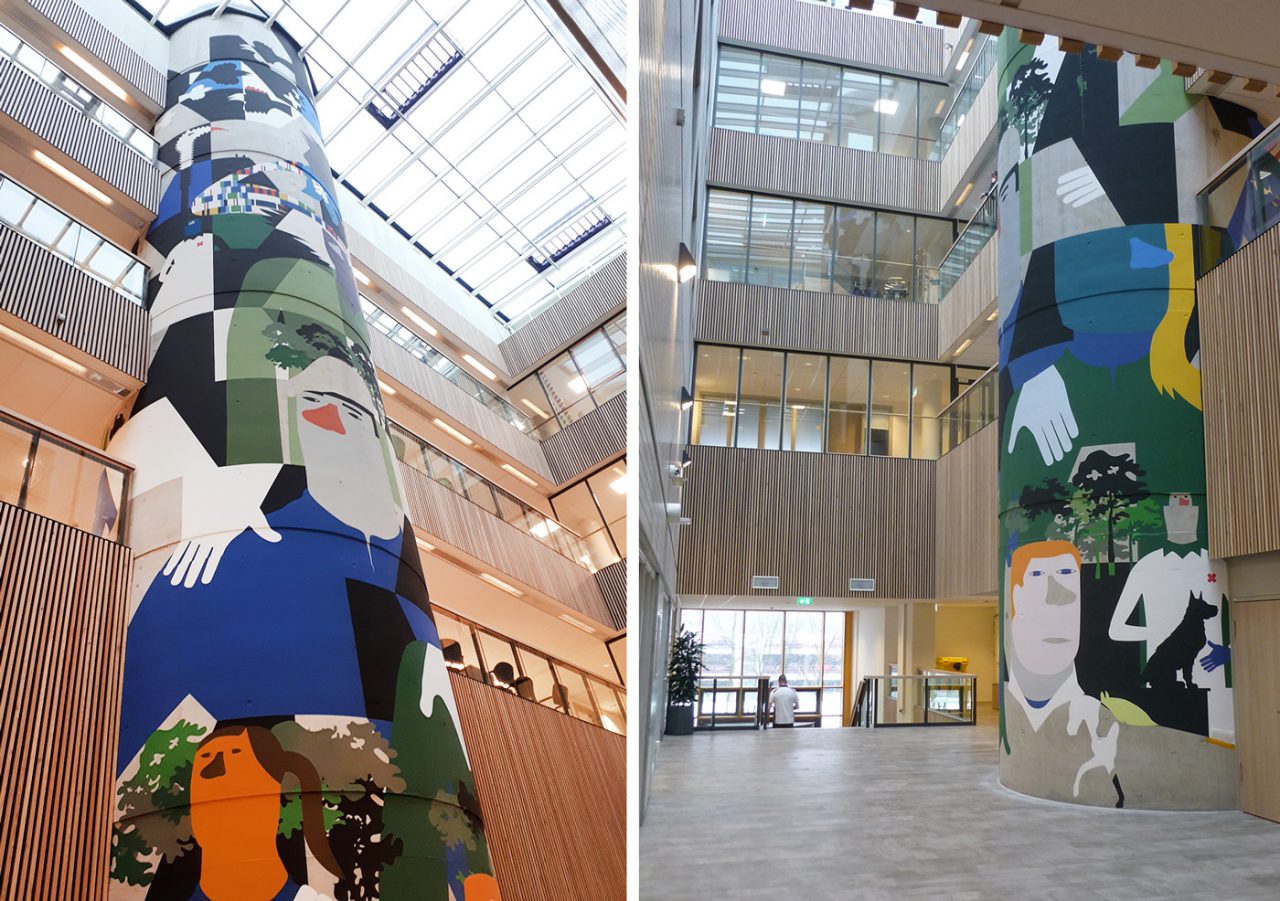 Work of art in the Central Military Hospital commissioned by the Dutch Ministry of Defence.
CENTRAL MILITAIR HOSPITAL |
design for concrete column: 180 m2

The wall-painting production took place the first month of 2019 by Iwaarden Artwork, A.A. and myself. I've worked on the design throughout the year 2018

The ceremonial opening by Colonel bd A. Bek and Commandant Dr. J. Bos took place on the 5th of February 2019

Visual art advisor: Esther Vonk / Studio Vonk

Photography Daria Scagliola, Wouter Kalkman, A&A.

http://anulicroon.nl/work%20in%20situ/cmh-utrecht.html