ARTFRIDGE interviews PHILIP GRÖZINGER for his exhibition, OUT OF THE CORNER OF MY EYE

---
Posted on May 15, 2017
---
ARTFRIDGE interviews PHILIP GRÖZINGER for his exhibition, OUT OF THE CORNER OF MY EYE
 | News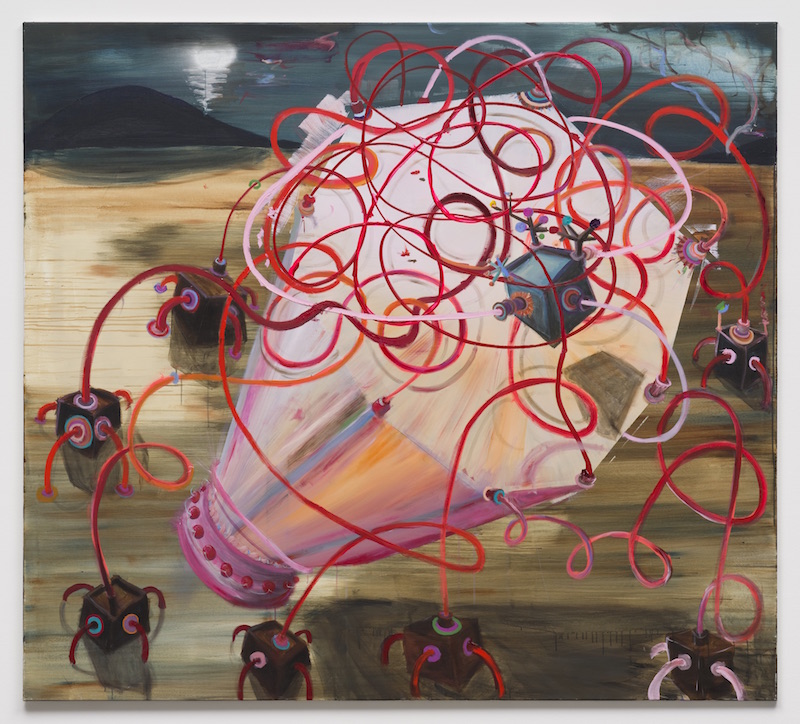 Philip Grözinger, Courtesy Galerie SEXAUER, Photo © Marcus Schneider
Images: Philip Grözinger, Courtesy Galerie SEXAUER, Photo © Marcus Schneider

"Set in an utterly dystopian landscape, the paintings of Berlin-based artist Philip Grözinger reveal an imaginative universe full of little machines, wired robots and rainbows. In this universe, human beings have become uniform, balloon'ish creatures, whose protective gear turn them into hybrids between man and machine. Despite their desolate setting the images do not convey any disillusion, but they are oddly light-hearted, poetic even, and a bit sarcastic at times. Since years, Grözinger has worked on different unnamed characters and scenarios of this phantasmagorical world, creating an infinite row of sci-fi sequences and visions of our "future archaeology." In our conversation he explains where his inspiration stems from."

Read more on Artfridge.de, using the link below.
http://www.artfridge.de/2017/05/interview-philip-grozinger.html?m=1
ARTFRIDGE interviews PHILIP GRÖZINGER for his exhibition, OUT OF THE CORNER OF MY EYE
 | News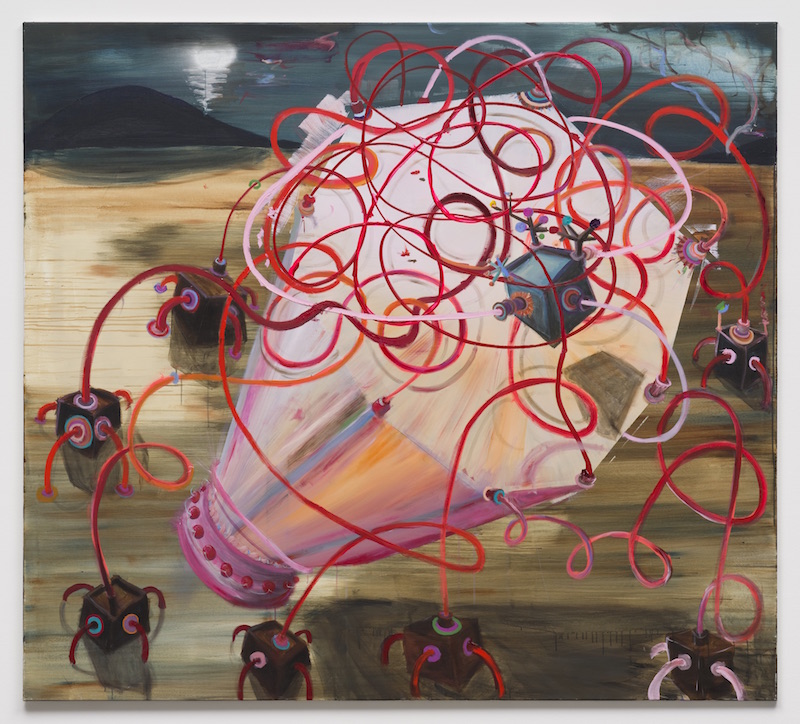 Philip Grözinger, Courtesy Galerie SEXAUER, Photo © Marcus Schneider