ZEITLAICH | Event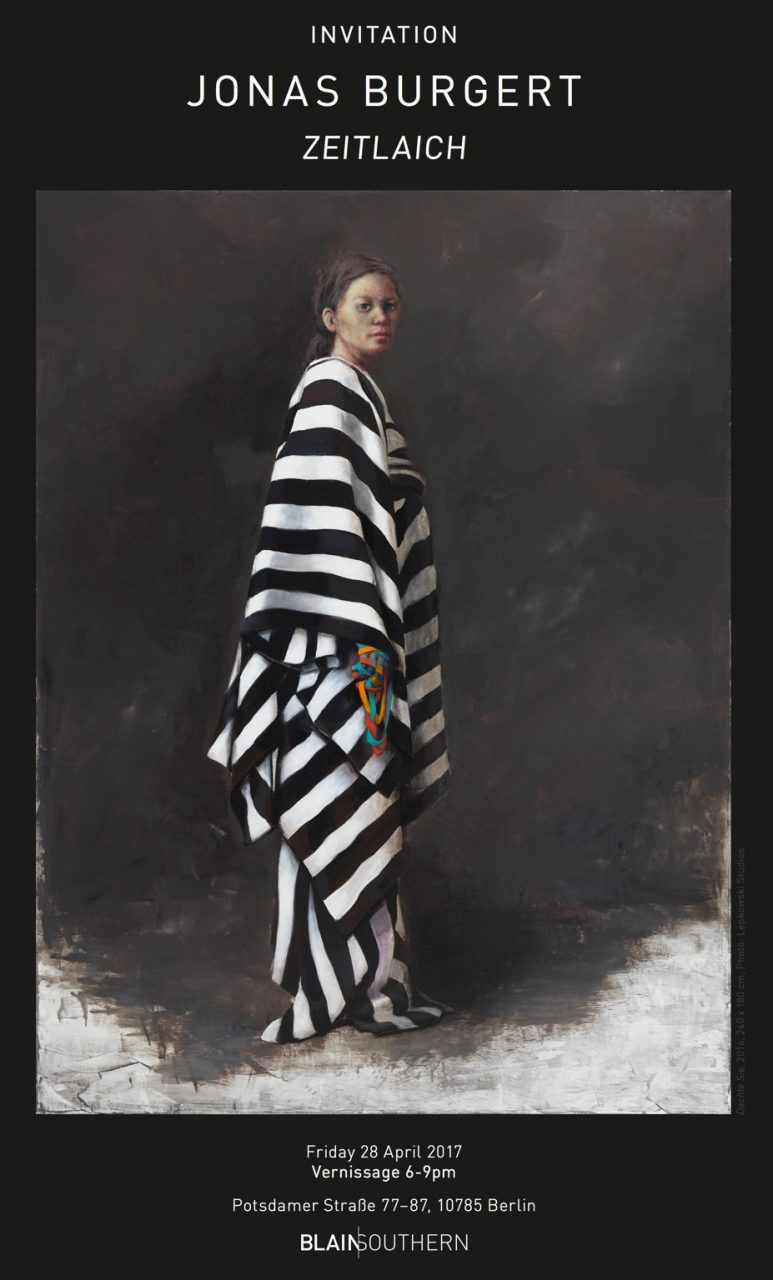 Vernissage: Friday 28 April 2017, 6-9pm

For Gallery Weekend Berlin 2017, painter Jonas Burgert returns to exhibit in his hometown, presenting his largest work to date: a 22m landscape painting that spans almost the entire length of the gallery. This vast psychological drama is faced by full-length portraits of figures on the opposing wall, who stare into the scene, posing the question whether they are passive observers or instigators of the chaos.

Read more on Blain Southern (link above).