You Can Feel It | Event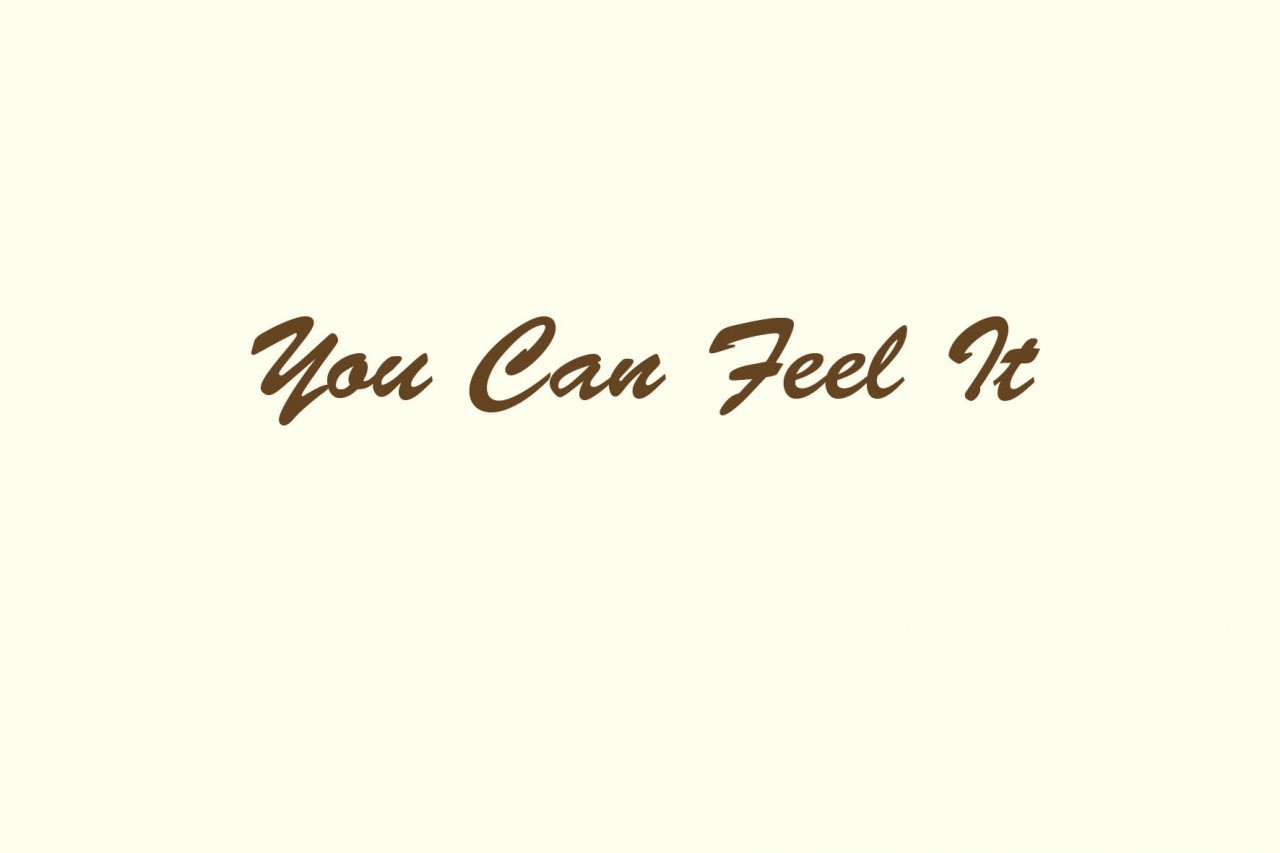 Please scroll down for English version

\\\"You can feel it\\\", kuratiert von Jonny Star

Eingeladene Künstler:

Thomas Behling (GER), Sindy Butz (GER/US), Anke Cott (GER), Markus Siegfried Fiedler (GER), Franciscus & Franciscus (NL), Monica Germann & Daniel Lorenzi (CH), Reinhold Gottwald (GER), Sol Kjøk (US), Honey McMoney (US), Jen Ray (US), Römer + Römer (GER), Raven Schlossberg (US), Ann Schomburg & Sascha Boldt (GER), Jonny Star (GER), Annette Stemmann (GER), Sador Weinsčlucker (GER), Nadine Wottke (GER)


Mit "You Can Feel It" werden Behauptungen aufgestellt und überprüft, die sich auf die gezeigten Arbeiten und auf das Feld beziehen, welches erzeugt wird, wenn Künstler*, künstlerische Werke und Gäste in einem privaten oder privat inszenierten Raum zusammen treffen. Es wird davon ausgegangen, dass in früheren Kulturen bildnerischer Ausdruck und gemeinschaftliche Rituale ganz selbstverständlich Orientierungshilfen gaben, die das Überleben einer Gemeinschaft gestalteten und dazu dienten, Schwierigkeiten bei der Gemeinschaftsbildung zu überwinden. Auch wird davon ausgegangen, dass Räume, gefüllt mit künstlerischem Ausdruck, Erfahrungsräume sind, und dass Kunst transformatorische Kraft besitzt, die Menschen brauchen, um sich zu erkennen und Gemeinschaften zu bilden.

"You Can Feel It" formt solch einen Erfahrungsraum. Die künstlerischen Werke, die anwesenden Künstler und die Gäste, die in dem privat inszenierten Raum der Studiogalerie zusammentreffen, werden als gleichwertig angesehen. Durch das Zusammenbringen von verschiedenen künstlerischen Arbeiten in einem Raum, entsteht, neben der Bedeutung des Einzelwerks, eine neue Gesamtoberfläche und somit ein neuer gemeinsamer Inhalt. Die gezeigten visuellen Arbeiten leisten gemeinsam einen performativen Akt. Live Performances haben die Kraft, neben ihrem Einzelausdruck, die Werke, den Raum und die Anwesenden zusammenzubringen. Durch Interdisziplinarität erhöht sich die Intensität des neu entstandenen Feldes. Wichtig ist, die einzelnen Disziplinen nicht hierarchisch voneinander abzugrenzen. Der privat inszenierte Raum erzeugt, im Gegensatz zum White Cube, eine Intimität, die das Feld des geschaffenen Erfahrungsraums wiederum erhöht. Die gezeigten Kunstwerke sind mehr als ihre Oberfläche. Die Arbeiten besitzen eine "Seele", einen Inhalt, der kognitiv oder emotional erfasst werden kann, wobei unser persönliches Erleben und unser kollektives Gedächtnis eine vorrangige Rolle spielen. Das ist für Menschen, die sich mit Kunst beschäftigen, nichts Neues, vielmehr wird es als eine Voraussetzung des Kunstschaffens angesehen. Doch verhält es sich mit vielen Werken, die uns umgeben und allgegenwärtig sind, anders. Viele dieser Werke, für den kapitalistischen Kunstmarkt produziert und mit der Vorstellung einer "Greatness" des vorrangig männlichen Künstlers ausstaffiert, werden als Kunstwerke deklariert, obwohl sie entseelte reine Oberfläche sind und sich tatsächlich nur für eine konstruierte Geldanlage eignen. You Can Feel It!

Jonny Star© SUPERUSCHI, Berlin

*Hier wird bewusst, im Gegensatz zu vielen Texten anderer Autoren, ausschließlich das Wort "Künstler" benutzt und das "und Künstlerinnen" nicht hinzugefügt. Nach 30 Jahren Bewusstseinsarbeit bezüglich dem Sprachgebrauch der deutschen Sprache und der Notwendigkeit der Verwendung von "innen" und "Innen" (die Sprache formt das Denken) ist Jonny Star zu dem Ergebnis gekommen, dass dieser Ansatz in eine Sackgasse und nicht zur gewünschten Gleichberechtigung von Frauen führt. Dieser Ansatz erzeugt eine "Anstrengung" und eine merkwürdige "Nische" und wird auch nach über 40 Jahren Feministischer Linguistik nur sporadisch angewendet, ausgrenzend benutzt oder lediglich, um sich "politisch korrekt" zu geben. Doch war er Voraussetzung für Jonny Stars neuer feministischer Strategie, in der, geht es um eine Gruppe, ausschließlich die männliche Form benutzt wird und in diese alle Geschlechtlichkeiten hinein gedacht- und gefühlt werden, um sich so der patriarchalen deutschen Sprache zu ermächtigen, sie neu zu definieren und im besten Falle die Lebenswirklichkeit von Frauen zu verändern. Hier geht es also um eine strategische und gewollte "Unsichtbarmachung" von Frauen, in der Hoffnung, den vorherrschenden male bias im realen Sprachgebrauch zu durchbrechen, der zum ständigen gedanklichen Einbezug von Männern, jedoch nicht von Frauen führt.



Mit You Can Feel It präsentiert die in Berlin lebende Künstlerin und Kuratorin Jonny Star eine weitere interdisziplinäre SUPERUSCHI Show, für die sie Künstler aus Deutschland, den Niederlanden, der Schweiz und den Vereinigten Staaten eingeladen hat. Gezeigt werden Fotografie, Malerei, Objekte, Zeichnung, Plastik, Collage, Video und Live Performances. Ein Großteil der beteiligten Künstler stellt zum wiederholten Male gemeinsam aus, zuletzt, gefördert durch die Kulturverwaltung des Landes Berlin, in der Rush Arts Gallery in New York City. SUPERUSCHI, eine Plattform, die Jonny Star 2013 initiierte, um in ein-abendlichen oder mehrwöchigen Gruppenshows intime Räume der Begegnung und des Dialogs für Künstler sowie deren Gäste zu schaffen, ganz im Geiste einer Sozialen Plastik. In diesen Shows werden in der Regel simultan und gleichberechtigt verschiedene Disziplinen und Traditionen gezeigt und Events veranstaltet.


Opening: Friday, November 13, 2015, 7 p.m.
Performance Event: Saturday, December 19, 2015, 4 p.m

Invited artists:
Thomas Behling (GER), Sindy Butz (GER/US), Anke Cott (GER), Markus Siegfried Fiedler (GER), Franciscus & Franciscus (NL), Monica Germann & Daniel Lorenzi (CH), Reinhold Gottwald (GER), Sol Kjøk (US), Honey McMoney (US), Jen Ray (US), Römer + Römer (GER), Raven Schlossberg (US), Ann Schomburg & Sascha Boldt (GER), Jonny Star (GER), Annette Stemmann (GER), Sador Weinsčlucker (GER), Nadine Wottke (GER)

With "You Can Feel It", assertions are made and verified. This refers to both the works on display and to the field which is created when artists, artistic works and guests meet in a private or private staged space. In cultures of the past, pictorial expression and community rituals quite naturally gave guidance and shape to a community's survival, and facilitated the resolution of difficulties arising during the building of the community. Spaces filled with artistic expression are experiential spaces with the transformational power that people need in order to recognize themselves and to form communities.


"You Can Feel It" forms such an experiential space. The artistic works, the cohort of artists present and the guests who are coming together in the private staged space of the Studiogalerie are equals. By bringing together various artistic works in a space, in addition to their individual meanings, a new total surface arises and thus a new common content. This display is a performative act. Live performances have the strength to reveal this connection of art works, artists and guests in the space. The intensity of the newly created field increases in the presence of multiple disciplines; and importantly, these disciplines are not separated hierarchically. Unlike the white cube, the private staged space generates an intimacy, which again increases the field of the created experiential space. The displayed works of art are more than their surface. The works have a "soul", a content that can be captured cognitively or emotionally, while our personal experiences and our collective memory come to the fore. This is nothing new for people who deal with art, rather it is considered a prerequisite of creating art. But, with many artworks surrounding us in the world, incessantly, omnipresently, it is different. These works, produced for the capitalist art market and often fitted out with the idea of a "Greatness" of a primarily male artist, are declared as valuable works of art, though they are soulless surfaces without content and are in fact just suited as a constructed financial investment. You Can Feel It!

Jonny Star© SUPERUSCHI, Berlin


For a new iteration of an interdisciplinary SUPERUSCHI show entitled You Can Feel It, Berlin-based artist and curator, Jonny Star invited artists from Germany, Switzerland, the Netherlands, and the United States. On view are Photographs, Objects, Paintings, Drawings, Collages, Videos and Live Performances. The majority of the participating artists have exhibited repeatedly together, most recently in New York City at Rush Arts Gallery, supported by the Berlin Senate Cultural Affairs Department. SUPERUSCHI is a platform created by Jonny Star in 2013 for interaction and dialogue between international artists and visitors in intimate spaces while exposing and working within the intersections of discipline, and space, all in the spirit of social sculpture.