---
Posted on October 7, 2016
Welcome to the Real World | Event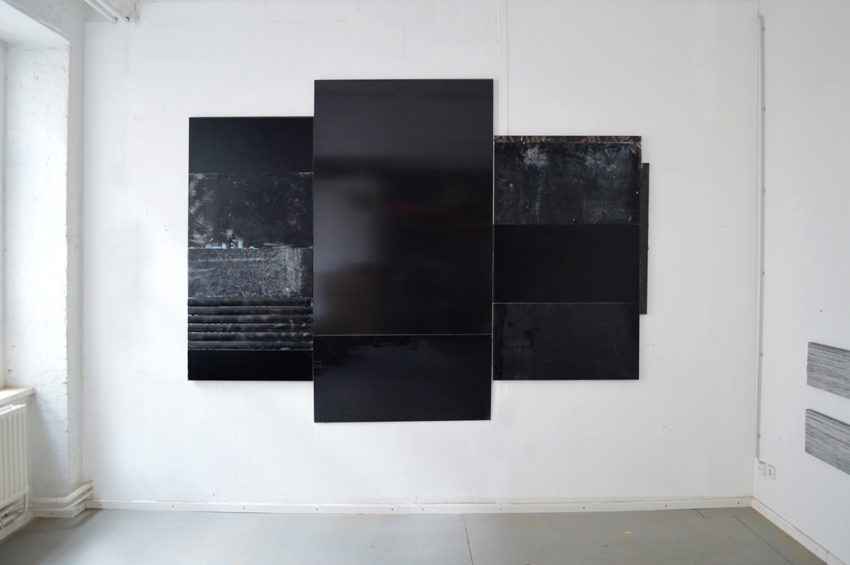 Bram Braam (NL, 1980) is a visual artist interested in construction of our everyday daily environment. Besides producing photographs, collages and assemblages, Braam focuses mainly on sculptural work of subtle or imposing size. Many influences can be seen in his work: the American minimalism of Donald Judd and Sol LeWitt, the utopian thinking of an architects like Le Corbusier, but also Bauhaus modernism and the Stijl. The planned brightness of the Dutch landscape and the raw, urban chaos of Braam's Berlin influences come together in his work.

As a sculptor Bram looks at public space. He photographs vague "non-places" in towns, or urban areas where old and new meet. These observations influence Bram in his studio aid him in creating abstract images, balancing on the border between formal and narrative. Again and again, the gray area between chance and control, nature and culture is queried. In our everyday lives we commonly perceive the artificial from Photoshop to plastic surgery, from virtual reality to holograms. Braam is fascinated by the concept of 'hyperreality' as understood by philosopher Jean Baudrillard (1929-2007). This term refers to a counterfeit Baudrillard, an enhanced version of the everyday reality in which reality and illusion are hardly distinguishable from one another.

In his solo exhibition 'Welcome to the Real World' Bram aims to combine these different realities. This is reflected in the distinctive blend of artificial and found materials. For example, the exterior of the site-specific installation is constructed out of weathered black plates which are used in the construction industry for the casting of concrete - a phase between the plan and execution. The inside of the installation on the other hand shows a structure of glass plates and white shiny surfaces. The various stones on display are only partly authentic: the fluorescent orange halves are plastic 3-D prints. The artwork 'Horror Vacui' is created from unpolished construction plates with traces of vandalism, gentrification and decay combined with high-gloss plexiglass.

The series 'Accidental Visions' shows locations in Berlin where unintentionally artistic references seem to have arisen to modernism: messy layers of paint in biting different colors are placed on walls full of graffiti. Bram completes the composition with an extra layer of smooth patches. A similar contradiction underlies the installation The different possibilities of a truth, in which a raw street object is placed next to a stylized form. In Braam's overt investigation of form and material he not only highlights his artistic process, but also the speed with which the public space of a metropolis like Berlin constantly transforms.

Words By: Yasmijn Jarram, curator and art critic

Original text has been translated to English.