---
Posted on October 6, 2016
Von den Strömen der Stadt | Event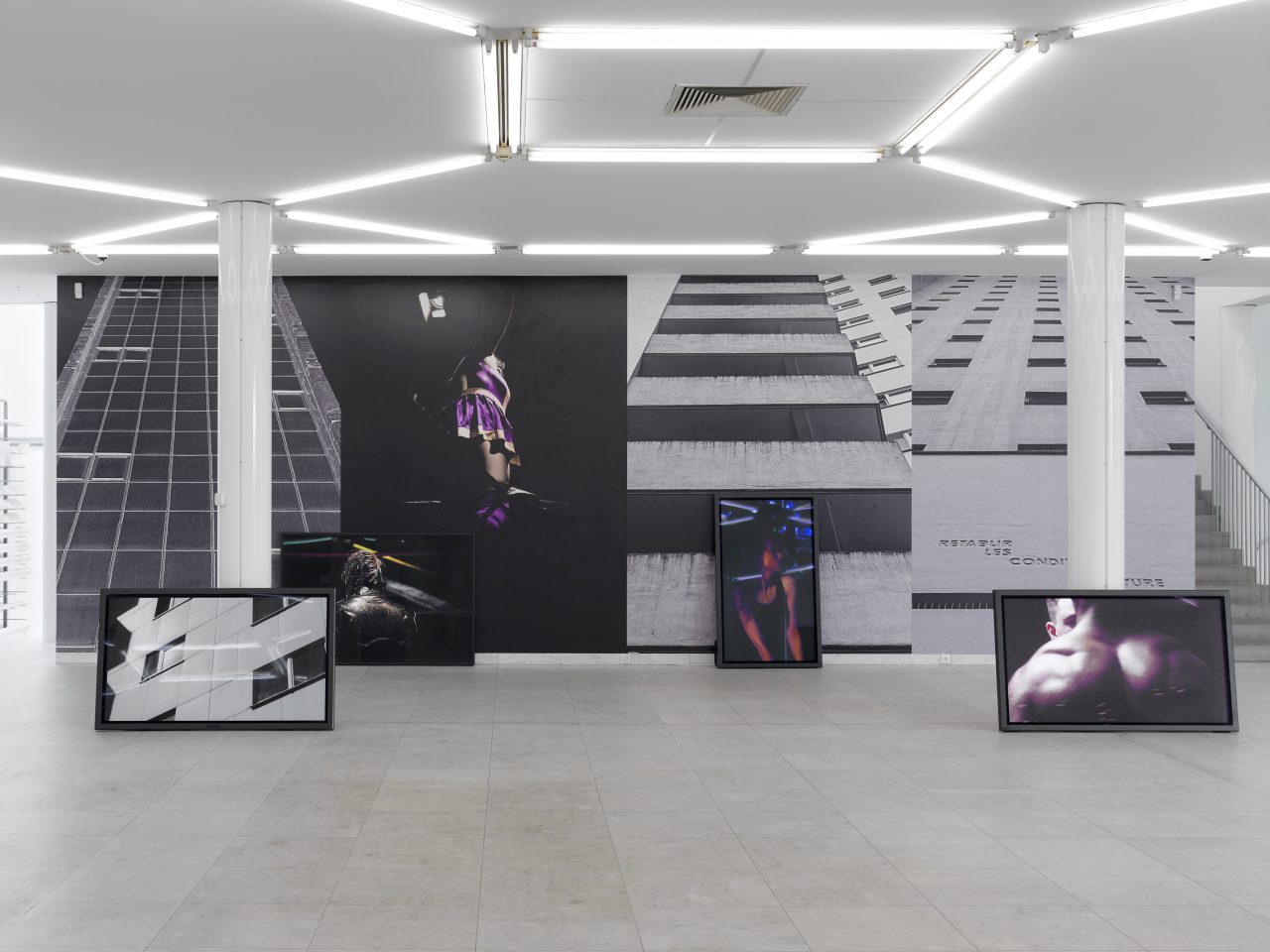 VON DEN STRÖMEN DER STADT – ON THE CURRENTS OF THE CITY
New positions on the relationship between art, urbanism and the public

July 3 – October 23, 2016

with
Baltensperger + Siepert ∙ David Bernstein ∙ Henning Fehr and Philipp Rühr
Isabella Fürnkäs and Lukas von der Gracht ∙ Taisiya Ivanova ∙ Felix Kalmenson
Tomas Kleiner and Marco Biermann ∙ Stephan Machac ∙ Rhein Verlag ∙ Arne Schmitt
Seira's ∙ Fari Shams ∙ Pola Sieverding ∙ Studio for Propositional Cinema ∙ Britta Thie
Palina Vetter ∙ Alex Wissel and Jan Bonny ∙ Anna Witt ∙ international artist films

Exhibition, performances, discussions and films
curated by Markus Ambach and Susanne Titz
realized in cooperation with MAP as part of the long-term project AN INNOCENT DREAM OF A PARK

At a time when art has become omnipresent in public space, becoming more important for cities and society, the exhibition ON THE CURRENTS OF THE CITY seeks to examine the current state of publicness. Deliberately located inside the museum, it questions the public in itself and current forms of public life. What are its current formats, how does it look today? What conditions or requirements are implied in the word "public"? How has the democratic idea of the public changed in the current context of a strictly economically organized society? Does the public still consist in its common space or are members of this society driven by (self-)disclosure alone? Where can we find opposition, spaces of rest or the counter bearing of intimacy given the totality of public life in social media, networks and data archives? How can we picture public segments, parallel societies and professional discourses that question this totality, perforate or transform it?

The exhibition raises these questions in conversation with a young generation of artists under 35. It offers a look into a future that – like the collective idea of the public – also appears pressured by the ever-present avant-garde archive, backwards glances and repeated modernist discourses. The notion that young artists might perceive and reflect the importance of the public under completely different circumstances than those of the currently dominant generations also evokes the idea of intervals of renewal and "updating" within society. The question as to what hand this new generation will have in designing the future in which they will live has logical relevance for the 50+ generation, and to a collective understanding of society in particular.

FINISSAGE
Sunday, 23 October, 4:00 pm

The project VON DEN STRÖMEN DER STADT – ON THE CURRENTS OF THE CITY is made possible by the generous support of the Ministry for Families, Children, Youth, Culture and Sports of the State of North Rhine-Westphalia, the Swiss Arts Council Pro Helvetia, the NRW Art Foundation and the Hans Fries Foundation.