[:en]Viva Arte Viva | The 57th Venice Biennale curated by Christine Macel | Event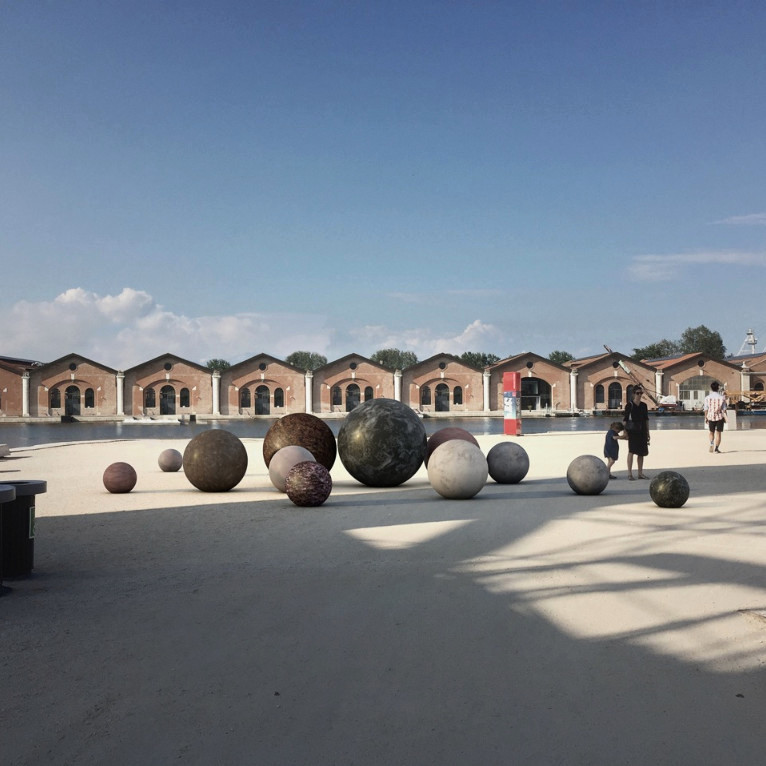 Above: Alicja Kwade, Pars pro Toto (rendering), 2017

Viva Arte Viva
The 57th Venice Biennale curated by Christine Macel
May 13 - November 26, 2017

Shared by 303 Gallery, in New York NY.

Today, in a world full of conflicts and shocks, art bears witness to the most precious part of what makes us human. Art is the ultimate ground for reflection, individual expression, freedom, and for fundamental questions. Art is the favorite realm for dreams and utopias, a catalyst for human connections that roots us both to nature and the cosmos, that elevates us to a spiritual dimension. Art is the last bastion, a garden to cultivate above and beyond trends and personal interests. It stands as an unequivocal alternative to individualism and indifference. It builds us up and edifies us. At a time of global disorder, art embraces life, even if doubt ensues inevitably. The role, the voice and the responsibility of the artist are more crucial than ever before within the framework of contemporary debates. It is in and through these individual initiatives that the world of tomorrow takes shape, which though surely uncertain, is often best intuited by artists than others.

VIVA ARTE VIVA is an exclamation, a passionate outcry for art and the state of the artist. VIVA ARTE VIVA is a Biennale designed with artists, by artists and for artists, about the forms they propose, the questions they ask, the practices they develop and the ways of life they choose.