---
Posted on December 18, 2021
Vanwege Vincent | Event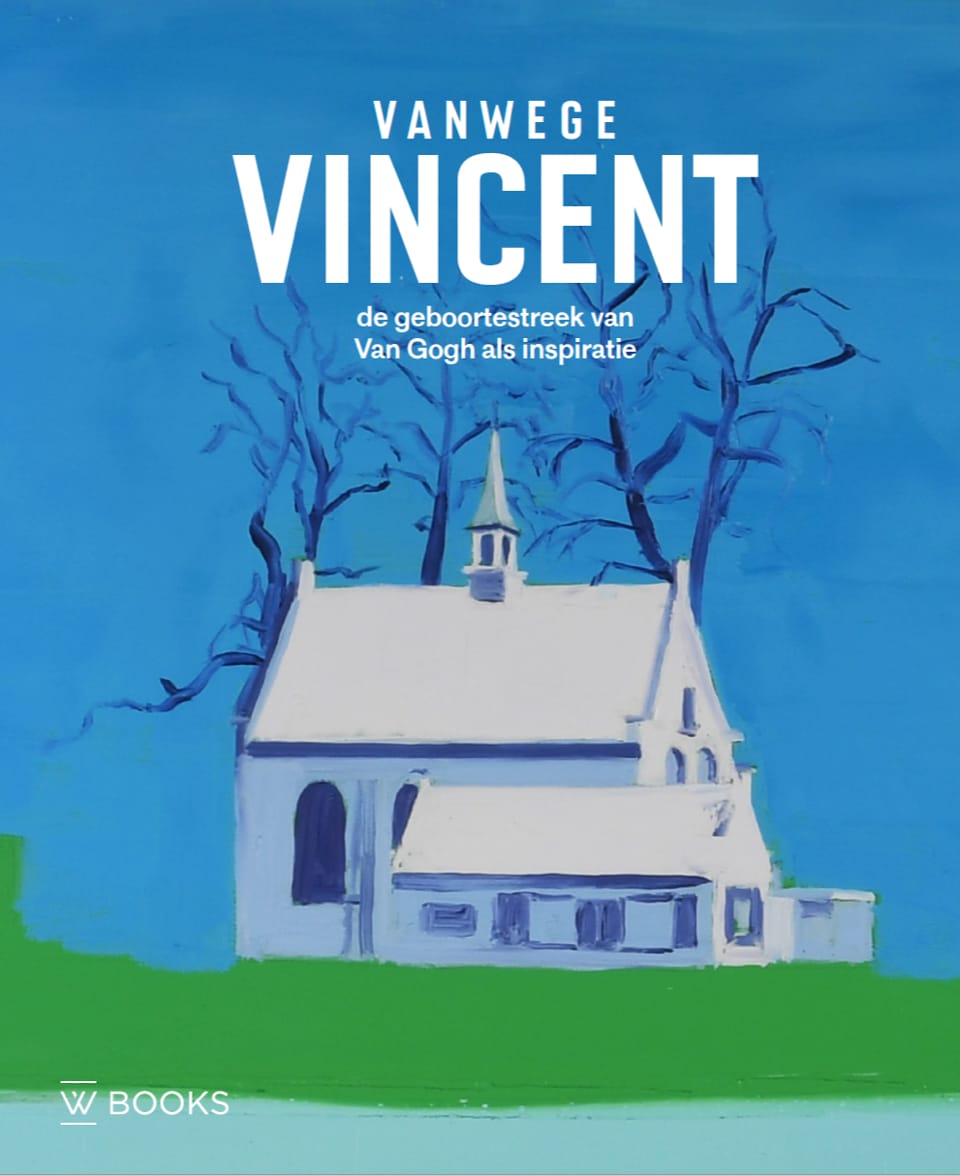 Van Gogh is alive and well. His art – as well as the artist himself – still inspire new and innovative artworks. This is what the exhibition Because of Vincent at the Stedelijk Museum Breda is showcasing. The exhibition shows highlights from the museum's collection as well as works produced by the artist-in-residence programme of the Van GoghHuis in Zundert.

How can you, as an artist, relate to an icon like Van Gogh, and to his pictures that are so well known? What are the benefits of working on Van Gogh's native soil for several weeks? These questions are central to Because of Vincent – Van Gogh's birthplace as inspiration. The reason we are holding this exhibition is that this is the tenth anniversary of the artist-in-residence programme of the Van GoghHuis in Zundert. The guest studio is located next to the Protestant church where Vincent's father preached and the old sexton's house is used as a residence for the artists.

Variety and coherence
The spirit of Van Gogh is on view in 85 works of art. The exhibition is organised thematically. Within the themes of life and work, the use of colour, love of nature and fascination with birth and death are addressed. Carmen Schabracq, for example, assumes Van Gogh's identity. She is clearly painting her own face, but the reference to the self-portrait that Van Gogh painted just after he cut off his ear is equally unmistakable. The attributes in the painting, the bright colours and impressionistic brushwork all evoke that masterpiece. The artist duo Heringa/Van Kalsbeek got the Zundert corso (parade of flower floats) community involved in their work. As their starting point they have taken the decay that sets in when the flower parade comes to an end. Together with a large group of corso builders, they are making impressive sculptures. There is also work by artists who exhibited in the Van GoghHuis, such as the Viennese painter Arnulf Rainer. Rainer has been making expressive, dark drawings based on Van Gogh's self portraits since the 1970s.

An added dimension
Far away from the daily concerns and hustle and bustle of the city, in the guest studio artists are able to find the concentration they need for their work. The fact that this is the place where Van Gogh was actually born and raised adds an extra dimension to their stay. Modern-day artists feel the ground on which Van Gogh walked and absorb the atmosphere of the region. Some are especially inspired by the nature and landscape of Zundert. Others search through Van Gogh's letters and paintings for points of recognition they can apply to their own work. This results in a unique collection of works of art that, while all related to Van Gogh, are very different and unique. The exhibition does not contain any original work by Van Gogh, but he is brought to life in surprising ways in contemporary installations, paintings, videos, photos and sculptures.

Significance to the region
By working together, the Van GoghHuis and Stedelijk Museum Breda are reinforcing the cultural identity of the region. The exhibition picks up on the trail left by Van Gogh in West Brabant, during his formative years in this region. In addition, many of the participating artists in Because of Vincent – Van Gogh's birthplace as inspiration are from Breda and the surrounding area. The interaction with their physical environment sometimes also emerges in their work.

Participating artists
Because of Vincent – Van Gogh's birthplace as inspiration presents work by:
Nel Aerts | Philip Akkerman | Erik Andriesse | Gert-Jan van den Bemd | Charles Laib Bitton | Karin Borghouts | Koen Broucke | Tessa Chaplin | Tom Claassen | Sylvie De Meerleer | Nynke Deinema | Ronny Delrue | Arpaïs Du Bois | Ruud van Empel | Renske van Enckevort | Jonah Falke | Rainer Fetting | Anne Geene | Betsy Green | Loek Grootjans | Rachel Gruijters | Noortje Haegens | Heringa/Van Kalsbeek | Bettie van Haaster | Paul den Hollander | Roos Holleman | Arja Hop & Peter Svenson | Arjan Janssen | Peter Kantelberg | Matijs van de Kerkhof | Wenda Kieskamp | Tahné Kleijn | Han Klinkhamer | Ralf Kokke | René Korten | Eva Krause | Lotte van Lieshout | Tosja van Lieshout | George Meertens | Carlijn Mens | Pieter Laurens Mol | Marc Mulders | Vik Muniz | Wiesje Peels & Steffen Maas | Stijn Peeters | Stefan Peters | Arnulf Rainer | Diana Roig | Jacobien de Rooij | Kurt Ryslavy | Carmen Schabracq | Ian Skirvin | Ema Vaneková | Emo Verkerk | Koen Vermeule | Reinoud van Vught | Marenne Welten | Willem Weismann | Jenny Ymker | Robert Zandvliet | Sylvie Zijlmans & Hewald Jongenelis | Ronald Zuurmond | Albert Zwaan

Because of Vincent – Van Gogh's birthplace as inspiration was made possible in part with financial support from the Mondriaan Fund and the Municipality of Breda.
Vanwege Vincent | Event