Raul Cordero: "Words are wind / Le parole sono vento" | Event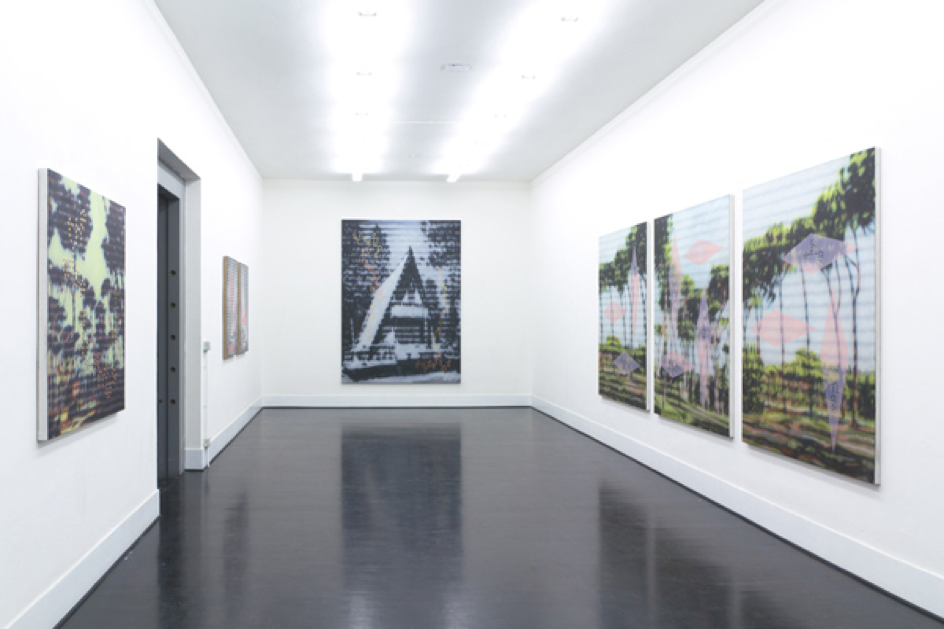 By means of recurring motives that he transforms and revisits, Cordero has created a universe of his own through his work, using computers and printing media to construct images that will finally become traditional oil paintings.

For this exhibition Raúl Cordero will present eight new paintings, depicting different open air situations, including Landscapes, Architecture, Sailboats, etc. Cordero focuses on the symbolism of the obsolete, of what is no longer "useful", but rather exists only for its aesthetic and ethical importance. The images, done in subdued colors, depict the cohabitation of both a deconstructed figuration (soft-edge) and abstract forms (hard-edge), as well as a very personal way of adding and overlapping texts referring to the daily experience of making art nowadays. These texts are pierced to semi-transparent elements that feign crystalline "windows", distorting the classical figure-ground perception. As a result, his work connects the figurative pictorial language with its subsequent metamorphosis into abstraction and the spirit of modernism. While at the same time, it questions how visual language has given way to textual information in contemporary art.

This is Raul Cordero's first solo show in Italy.
Raul Cordero: "Words are wind / Le parole sono vento" | Event