Neue Schwarze Romantik / New Black Romanticism | Event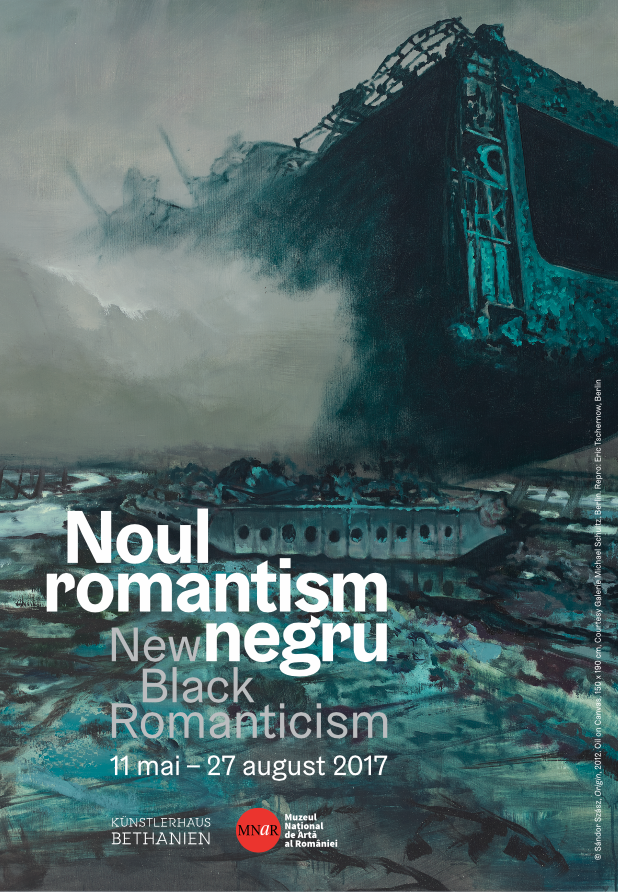 Muzeul Național de Artă al României, București (National Museum of Art, Bukarest)

Alexandra Baumgartner / Berthold Bock / Roland Boden / Sven Drühl / Martin Eder / Axel Geis / Anders Grønlien / Bertram Hasenauer / Gregor Hildebrandt / Tommy Høvik / Lisa Junghanß / Krištof Kintera / Andrey Klassen / Michael Kunze / Nik Nowak / Markus Proschek / Adam Saks / Sándor Szász / Jan Šerých / Moritz Stumm / László Szotyory / Philip Topolovac / Iris Van Dongen / Fabrizia Vanetta / Ruprecht von Kaufmann / Jan Vytiska / Maik Wolf / Ralf Ziervogel

Kuratiert von/ curated by Christoph Tannert
Kuratorische Assistenz/ curatorial assistance: Miriam Barnitz

Videoprogramm / Video programme:
Greta Alfaro / Susann Maria Hempel / William Lamson / Bill Morrison /
Quay Brothers / Jan Švankmajer
Kuratiert von / curated by Robert Seidel

New Black Romanticism is the attempt to look at contemporary artistic trends between progressive Dark Wave and strategies of obfuscation. From delicately intonated doomsday pathos to neo-baroque bombast, nothing seems to fraught for the artists' merging of sentimental effusions galvanised by chilling undercurrents
________________

Die vom Künstlerhaus Bethanien konzipierte Wanderausstellung Neue Schwarze Romantik betrachtet zeitgenössische künstlerische Trends zwischen progressivem Dark Wave und Strategien der Verschleierung. Von zurückhaltend intoniertem Weltuntergangspathos bis hin zu neobarockem Bombast – nichts von alledem scheint den teilnehmenden Künstlern und Künstlerinnen zu befrachtet für eine kunstvolle Vermengung von sentimentalen Ergüssen, die dennoch permanent von eiskalten Unterströmungen durchbrochen werden.
Die teilnehmenden KünstlerInnen aus Deutschland, Österreich, Norwegen, Schweden, Dänemark, Tschechien, Ungarn, Rumänien, den Niederlanden, den USA und Großbritannien sprechen all die Themen an, die die Welt bewegen. Die Gewöhnlichkeit des Bösen. Die kriminelle und zugleich distinguierte Art der Macht. Die glatten Oberflächen der Begierden. Die finster in den Untergrund gebetteten Geschäfte und amoralischen Netzwerke. Sie zeigen dabei, wie die Handelnden mit dem Abgründigen verschmelzen.

Nach der Station in Bukarest ist Neue Schwarze Romantik in der Stadtgalerie Kiel zu sehen (16.09. bis 31.10.2017) und kommt dann im November nach Berlin. Dort wird sie vom 17.11. bis 10.12. 2017 im Künstlerhaus Bethanien gezeigt / Eröffnung: 16.11.2017.
Neue Schwarze Romantik / New Black Romanticism | Event