---
Posted on November 14, 2019
Neue Bilder | Event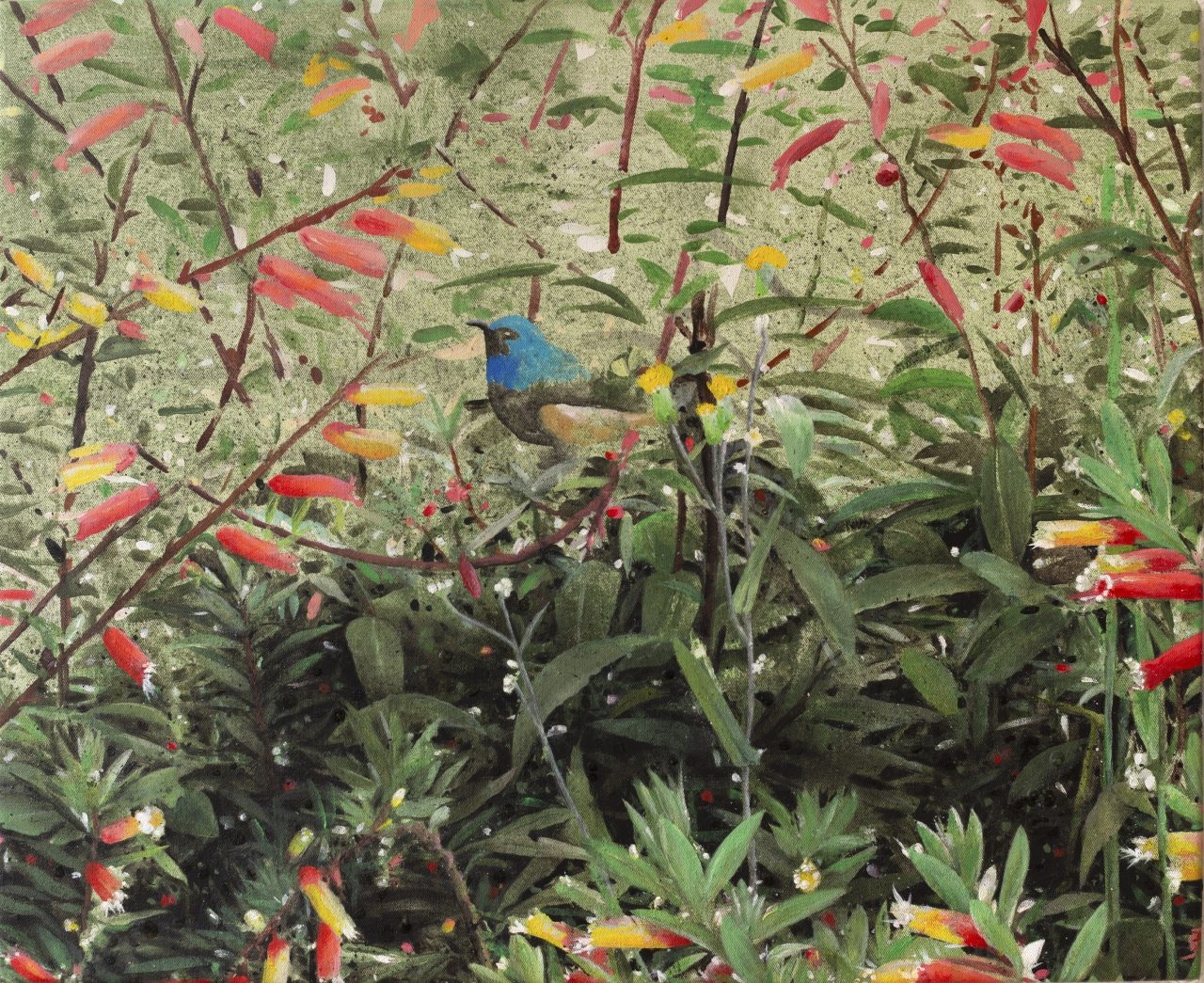 Bird, 2019, Acrylic and oil on canvas, 45 x 60 cm


Jürgen Becker Gallery is pleased to present the exhibition "Neue Bilder" by Klaus Hartmann. The show brings together paintings of birds and landscapes. Various possibilities and themes about the representation of space and expanse, nature and culturally constructed area are being playfully investigated in this exhibition.

Die Galerie Jürgen Becker freut sich auf die Ausstellung "Neue Bilder" von Klaus Hartmann. Die Ausstellung zeigt Gemälde von Vögeln und Landschaften. Verschiedene Möglichkeiten und Themen zur Darstellung von Raum, Weite und Natur werden in dieser Ausstellung spielerisch untersucht.


Neue Bilder | Event