---
Posted on December 16, 2019
L'ARTISTE ET LES COMMISSAIRES | Event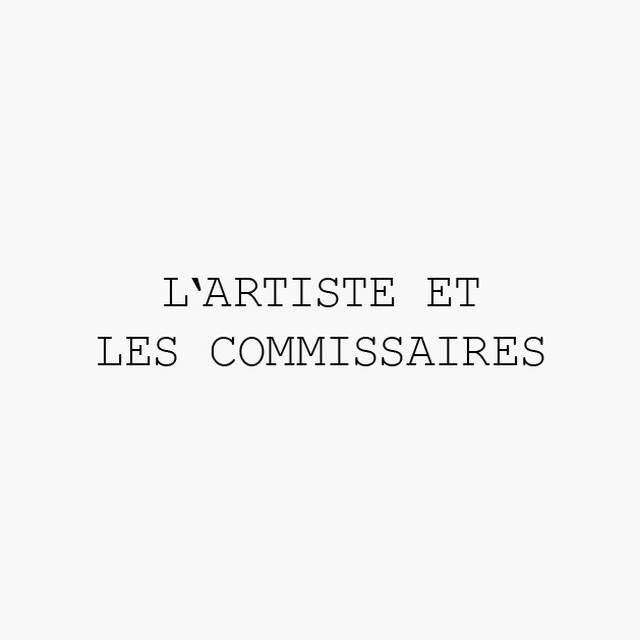 LAGE EGAL #139 —
L'ARTISTE ET LES COMMISSAIRES

Details
You are cordially invited to the opening of the last exhibition for the year — and the first show for 2020, with a special concept as somewhat of a retrospective of 2019, related to our temporary (!) location. LAGE EGAL [GW34/35]: It's started here last February and for two months, it will be one year!
L'ARTISTE ET LES COMMISSAIRES — All artists who have exhibited throughout 2019 at LAGE EGAL become co-curators, each one inviting a fellow artist to join the show.

Opening Thursday, 12.12 2019, 7 — 10pm 13.12 2019 — 1.2 2020, Thu — Fri, 3 — 6pm Sat, 12 — 3pm and by appointment
LAGE EGAL [GW34/35] Greifswalder Str 35 10405 Berlin M4 Hufelandstr
www.lage-egal.net
off-space@lage-egal.net Instagram: @lage__egal

Curated by Pierre Granoux #notsoawhitecube* Kindly supported by ARTBUTLER,
Exhibitionary, ARTLAND, Le Flâneur

Anke Völk — Frank Maier
Sibylle Jazra — Christopher Sage
Nina E. Schönefeld — Charlie Stein
Sinta Werner — Markus Wüste
Clara Bahlsen — Dana Engfer
Ursula Döbereiner — Thomas Rehnert
Astrid Köppe — Jens Hanke
Anneke Eussen — Veronica Brovall
Anja Schwörer — Meik Stamer
Marta Djourina — Gary Schlingheider
Birgit Hölmer — Maik Schierloh
Stella Geppert — Paul McDevitt
Heidi Sill — Michael Laurent
Lukas Glinkowski — Clarissa Onnertz
Pietro Sanguineti — Ulrike Buhl
Peter Freitag — Silvia Beck / Viola Kamp
Sir Güdel — Christelle Kahla
Klaus Killisch — Sabine Herrmann
Lukas Troberg — Nina Schuiki
Bretz/Holliger — Franziska Furter
Klaus Martin Treder — Jessica Buhlmann
Martin Pfahler — Astali / Peirce
Tom Früchtl — Simone Lanzenstiel
Ivan Liovik Ebel — Bianca Pedrina
Pierre-Etienne Morelle — Cécile Dupaquier
Bram Braam — Sandra Meisel
Gonzalo Reyes-Araos — Vanessa Enriquez
Paris Giachoustidis — Constantina Crickzoni
Ties Ten Bosch — Mara Diener
Stéphane Belzère-Kreienbühl — Eléonore de Montesquiou

*The title of the exhibition series is related to the idea that a former gallery space will act as a temporary not-for-profit artist-run space, testing its own boundaries and approaching, in a playful way, the arguable assumption that a project space will never be a perfect white cube.