Hyper a journey into art and music | Event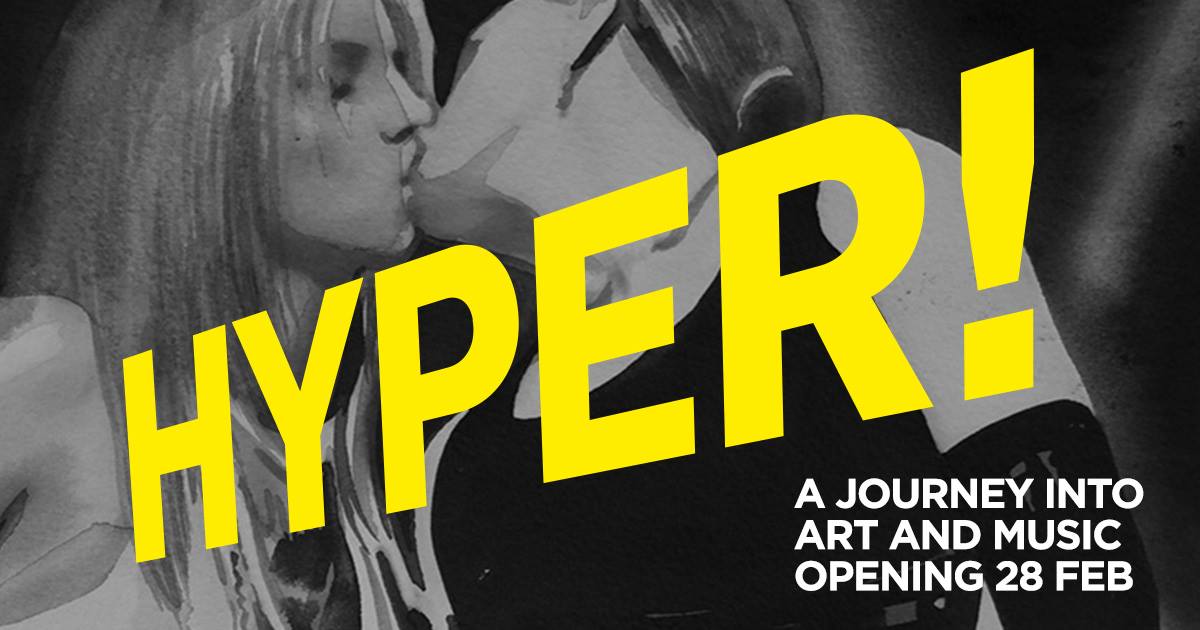 Hyper a ourney into art and music
Sound, Vision, Film, zerstörtes Klavier: Was passiert, wenn Musiker*innen sich an Ideen und Strategien aus der Kunstwelt orientieren? Und was für Bilder entstehen, wenn Künstler*innen sich von Musik treiben lassen? Am Leben der Anderen interessiert zu sein, es zu kopieren, es in die eigene Arbeit zu einzusetzen und zu benutzen, kurz: ein Cross-Mapping zwischen den Welten der Musik und der bildenden Kunst zu betreiben, davon handelt die auf Einladung der Deichtorhallen von dem Ex-Spex- und Electronic-Beats-Chefredakteur Max Dax kuratierte Ausstellung HYPER! A JOURNEY INTO ART AND MUSIC.


KÜNSTLER*INNEN DER AUSSTELLUNG
Daniel Blumberg, Cosima von Bonin, Rutherford Chang, Phil Collins, Kevin Cummins, Den Sorte Skole, Marcel Dettmann & Friederike von Rauch, FSK, Cyprien Gaillard, GAS, Isa Genzken, Kim Gordon, Juro Grau, Andreas Gursky, Catherine Christer Hennix, Arthur Jafa, Sven-Åke Johansson, Scott King, Peter Knoch, Kreidler, Nora Lawrenz, Mark Leckey, Julien Lescoeur, Arto Lindsay, Luci Lux, Sven Marquardt, Michaela Melián, Radenko Milak, Sarah Morris, Wolfgang Müller & Tabea Blumenschein, Olaf Nicolai, Albert Oehlen, Palais Schaumburg, Steven Parrino, Bettina Pousttchi, Richard Prince, Friederike von Rauch, Daniel Richter, Thomas Ruff, Peter Saville, Thomas Scheibitz, Christoph Schlingensief & Alexander Kluge & Richard Wagner, Bettina Scholz, Kristof Schreuf, Emil Schult, Andrea Stappert, Henning Strassburger, The KLF, Britta Thie, Wolfgang Tillmans, Philip Topolovac, Rosemarie Trockel & Thea Djordjadze, André Vida, Wolfgang Voigt, Mason Williams, Lena Willikens & Sarah Szczesny, Rolf Zander & Asmus Tietchens.