EDEN – GALLERY WEEKEND LEIPZIG @ GALERIE DUKAN | Event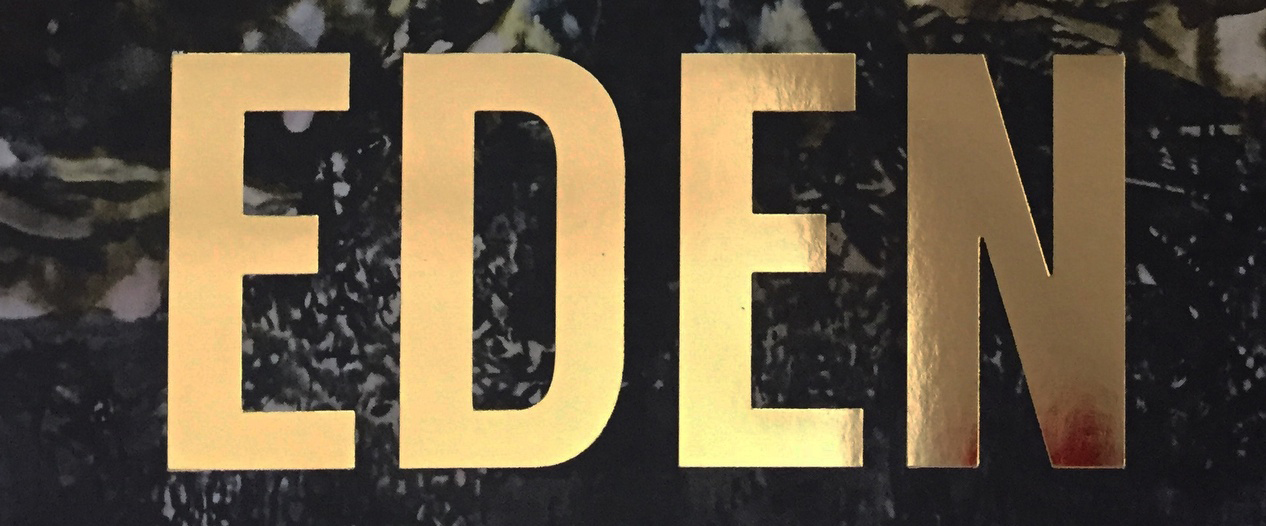 The Galerie Dukan (Leipzig) is glad to present the personal exhibition "EDEN" which gathers the new works of Miriam Vlaming (1971). This exhibition symbolises a new phase in the evolution of Vlaming's work. In fact, the painter's working process (with an alchemy pigments and egg tempera) develops from the beginning, Miriam Vlaming's work counts, in the past 20 years, different stages very distinct one from another. A first cycle "Alice" takes on childish looks, between dreams and nightmares. Later on comes a cycle lined up with grouped themes "Friends - Family" that play with intimate situations, absence - presence provided by her own experiences and trips (such as in Africa). The third cycle is characterised by "the immovable pictures", a sort of disenchantment of the family house, asleep, wilted, the country landscapes are calm but inadvertently feel like the mournful scenery of "miscellaneous news". Calm is always misleading with Miriam Vlaming which then begins an observation period of the dark, the empty, death. This period is characterised by a genuine and formal liberty, like a catharsis leading to a fully accepted maturity which, little by little, guided her steps towards light.
This exhibition "Eden" is the result; a perennial fauna crowded with human and mystical figures embodies this new era. These new works explore forgotten worlds between dream and reality, with blazing colours, symbole of vitality and rebirth. The represented human being is a survivor, personifying finiteness. We dive in a rebirth period in Vlaming's work, like a genesis or an acceptance of Life, just as much scientific as it is mystical. This terrestrial paradise vibrates of serenity, opens up the path to new and more optimistic fields, festive and conquering.
It is in this momentum that we will gladly welcome you between the 30th of April and the 20th of June to discover this new and promising exhibition.

Diese Ausstellung symbolisiert eine neue Phase in der Entwicklung von Miriam Vlaming's Arbeit. Tatsächlich hat sich die Arbeitsweise der Malerin (eine Alchemie aus Pigmenten und Eitempera) stetig weiter entwickelt. Miriam Vlamings Werk zeigt in den vergangenen 20 Jahren viele, voneinander sehr unterschiedliche Etappen auf. Allen gemeinsam ist jedoch das Erforschen der menschlichen Identität. Einer der ersten Themenkomplexe ist "Alice" , diese Bilder beschäftigen sich mit der kindliche Erscheinung welche sich zwischen Traum und Albtraum bewegt. Zwischen Innen und Außen. In einem späteren Zyklus geht es um den Themenkomplex "Freunde-Familie" der mit intimen Situationen und dem Moment der Abwesenheit spielt. Das Thema Erscheinung und Endlichkeit tritt mehr in den Vordergrund.Das Arbeiten mit Fotomaterial als Ausgangsbasis beginnt.Und durch längere Arbeitsaufenthalte wie zum Beispiel 2001 in Afrika steigert sich die Farbenvielfalt im Werk Vlamings. Einen dritten Zyklus könnte man als "Immobilienbilder" bezeichnen. Es geht hier um eine Art Entzauberung des Einfamilien- hauses, verschlafen, welk, die dörflichen Landschaften sind ruhig aber auch unberechenbar. Menschen sieht man hier keine. Nur die Häuser verraten die Existenz des Menschen. Vlaming spricht hier von "Zivilisatorischen Zeichen". Später vertiefen sich diese Ansätze in der Werkserie "Partikulare 1-3". Die Stille ist bei Miriam Vlaming immer verdächtig, sie läutet manchmal auch eine Betrachtungsphase der Dunkelheit, der Leere und des Todes ein. Diese Periode charakterisiert sich durch eine echte, auch formale Freiheit - wie eine Katharsis die zu einer voll angenommenen Reife führt, die ihre Schritte Stück für Stück zum Licht leitet.

Diese Ausstellung "Eden" ist das Ergebnis; eine von menschlichen und mystischen Figuren bewohnte, ewige Fauna verkörpert diese neue Ära. Die neuen Arbeiten erkunden vergessene Welten zwischen Traum und Wirklichkeit, deren leuchtende Farben Lebendigkeit und Wiedergeburt! symbolisieren. Der dargestellte Mensch ist ein Überlebender, er personifiziert Endlichkeit. Wir tauchen in eine Wiedergeburtsphase von Vlamings Arbeit ein, wie eine Genese oder eine Lebensbejahung, ebenso wissenschaftlich wie mystisch. Dieses irdische Paradies vibriert vor Ausgeglichenheit, macht den Weg zu neuen und optimistischeren Feldern frei, festlich und erobernd.

MIRIAM VLAMING - EDEN- GALERIE DUKAN

La galerie Dukan (Leipzig) est très heureuse de présenter l'exposition personnelle « EDEN » qui réuni les nouveaux travaux Miriam Vlaming (1971).
Cette exposition est le symbole d'une nouvelle phase dans l\\\'évolution de l\\\'oeuvre de Vlaming. En effet, le processus de travail de la peintre se développe constamment depuis son départ (une alchimie entre pigment et tempera), le travail de Miriam Vlaming compte sur ses dernières 20 années plusieurs périodes toutes très distinctes. Un premier cycle « Alice », assume de faux-airs enfantins entre rêve et cauchemar. Puis, apparait plus tard, un cycle axé sur des thèmes regroupés sous « Amis - Famille » qui joue ici plus entre situations intimes, l\\\'absence - présence nourrie par ses propres expériences et ses voyages (en Afrique par exemple). Le troisième cycle, lui, se caractérise par « les images immobilières »; une sorte désenchantement de la maison familiale, endormie, fanée, les paysages ruraux sont calmes mais restent comme inconsciemment les décors lugubres de « faits divers ». Le calme est toujours trompeur chez Miriam Vlaming qui entame ensuite une période d'observation du sombre, de ce vide, de la mort. Cette période se caractérise par une véritable liberté formelle, une sorte de catharsis vers une maturité assumée qui en fait dirigera peu à peu ses pas vers la lumière.
Cette exposition « Eden » en est le résultat. Une faune vivace peuplée de figures humaines et mystiques incarne cette nouvelle ère. Ces nouvelles œuvres explorent des mondes oubliés entre rêve et réalité, aux couleurs flamboyantes symboles de vitalité et de renaissance. L'être humain représenté est un survivant, il incarne la finitude. On plonge ici dans une période de re-naissance dans le travail de Vlaming, une sorte de genèse et d'acceptation de la Vie autant scientifique que mystique. Ce Paradis terrestre vibre de sérénité et ouvre la voie à de nouveaux champs plus optimistes, festifs, conquérants.

C'est dans cet élan, que nous seront ravis de vous accueillir entre le 30 avril et le 20 juin pour découvrir cette nouvelle exposition prometteuse.


Image: "bird watcher", 2016, egg tempera on canvas, 190x280cm, Miriam Vlaming.

EDEN – GALLERY WEEKEND LEIPZIG @ GALERIE DUKAN | Event