ECSTASIES TERESA | Event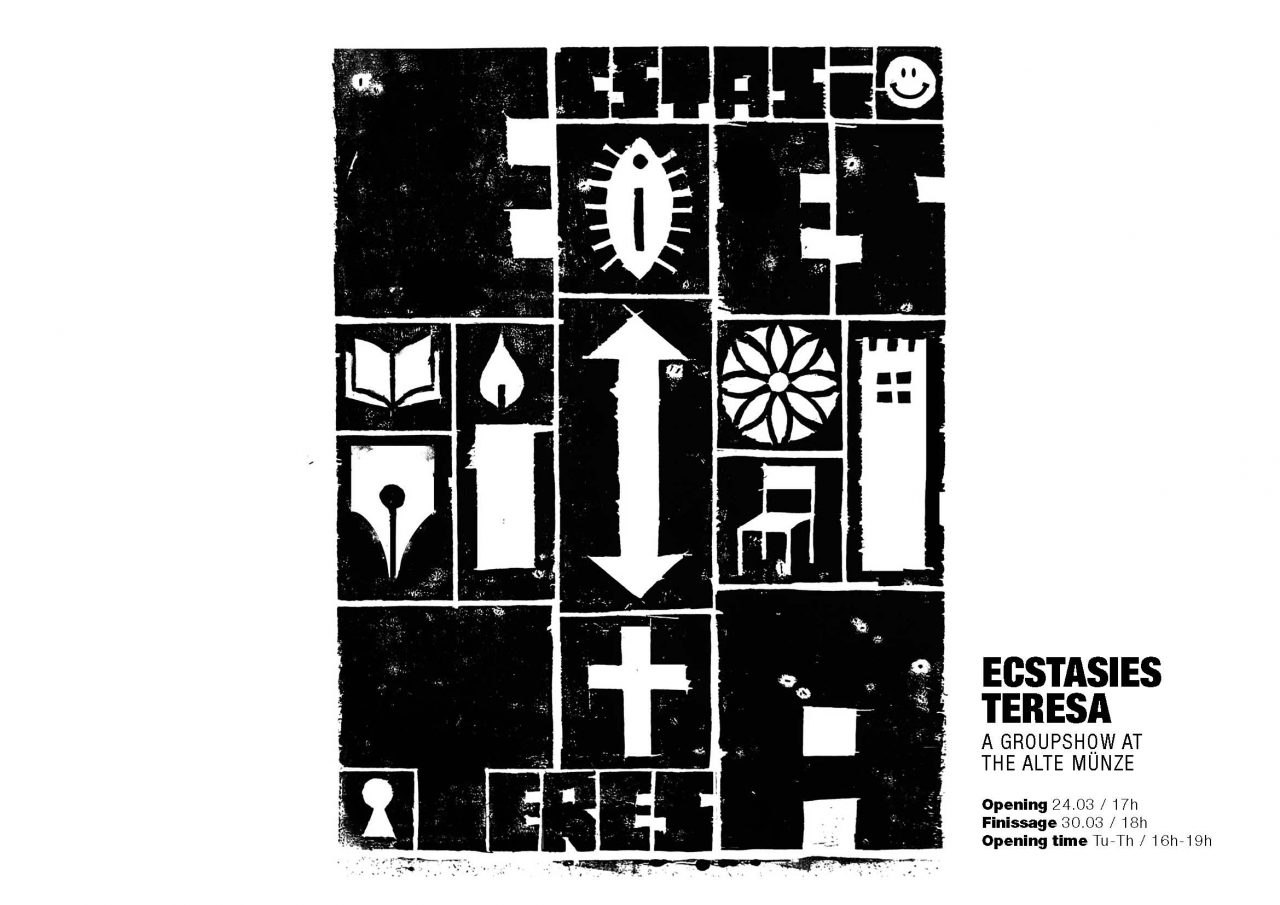 with :
ERIK ANDERSEN
GABRIEL BERETTI
DAVIDE GENNARINO
ZOE GOLDSTEIN
MIRIAM LENK
OLAF SCHIRM
ZUZANNA SKIBA
SELOU SOWE
SAVERIO TONOLI ADAMO
JUAN VARELA
WU CHI-TSUNG

St. Teresa of Avila, mystic and reformer of Catholic spirituality,
lived and worked during the Siglo de Oro, a period marked by
major historical events and profound transformations. At the
age of 62, Teresa wrote what is considered her masterpiece,
'The Inner Castle', in which she refers to the seven inner
dwellings, an itinerary of the soul's personal and spiritual
growth. Inspired by her intimate writings and her room in Avila´s
Carmelite monastery, the exhibition adapts and reinvents the
ecstasies of Teresa, evoking and grounding them in the vaults
of the former Berlin's Mint.
ECSTASIES TERESA | Event