---
Posted on September 21, 2017
DRUK MET KUNST | 40 years lithographer RENTO BRATTINGA _ 1 -7-2017 / 8-10-2017 | Event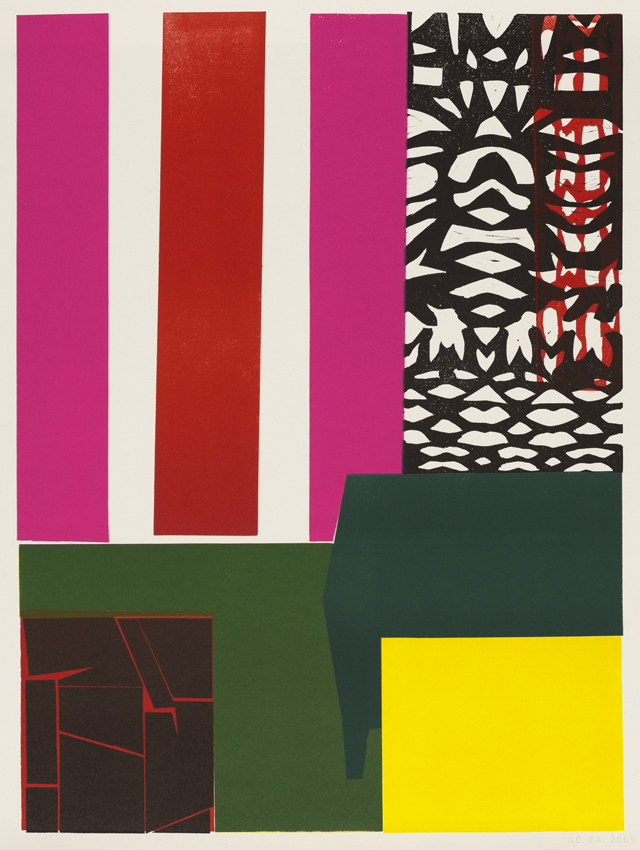 _DRUK MET KUNST | 40 years lithographer RENTO BRATTINGA_
During this summer, the Fries Museum presents a selection from Rento Brattinga's lithographic printing office. It is about lithographs (stone prints) for which artists have experimented with various printing techniques. Print with art shows works by Armando, Marlene Dumas, Günther Tuzina and Jan Dibbets, among others. Behind each print lies a complex or special creative process.
In 1976, Rento Brattinga set up Steendrukkerij Amsterdam (Amsterdam lithographic printing office). In forty years' time, his workplace on Lauriergracht grew into a popular destination for the Dutch and international art scene. From every print run in the printing business, an artist-signed copy was left 'for Rento'. In 2002, these prints were included in the collection of the Fries Museum. Every year thereafter, new copies have been added to the collection.

This year, the printing office closed its doors after the final job, a lithograph of Brattinga's cast iron printing press, signed by Maze de Boer. Together with a film about the creation of this print, the result is part of the exhibition. The video shows parts of the process the artist went through, from preparing the stone to the last print run.

_paying tribute to the art of printing_
Prints, photographs and videos illustrate the interaction between the creative process and the technical possibilities in the lithographic printing office. For example, visual artist Berend Strik and Rento Brattinga found a way to press wires in a digital print. With every run, the wires are pressed in the print in a different way. The result of their collaboration is called 'Every (Wo)man' and can be seen in the exhibition.
Anuli Croon also worked with Rento Brattinga. She uses home-made templates and stamps for the creation of her works of art. For Brattinga, this graphic approach of the art of painting was a reason to invite her to his lithographic printing office. They worked together on a linocut containing bright colours and simple shapes, which are characteristic to Croon's work. Cooperation with Carel Visser resulted in numerous wood cuts, using natural products like flax and feathers.

_rento brattinga_
From the late 1970's, Rento Brattinga's lithographic printing office in Amsterdam was a popular destination for big names in the world of graphics. Brattinga became printer, publisher and gallery owner. In 2016, he printed his final lithograph. The six-ton printing press was shipped to Asia, where it is still being used.