---
Posted on December 29, 2015
DINNER FOR NONE | Event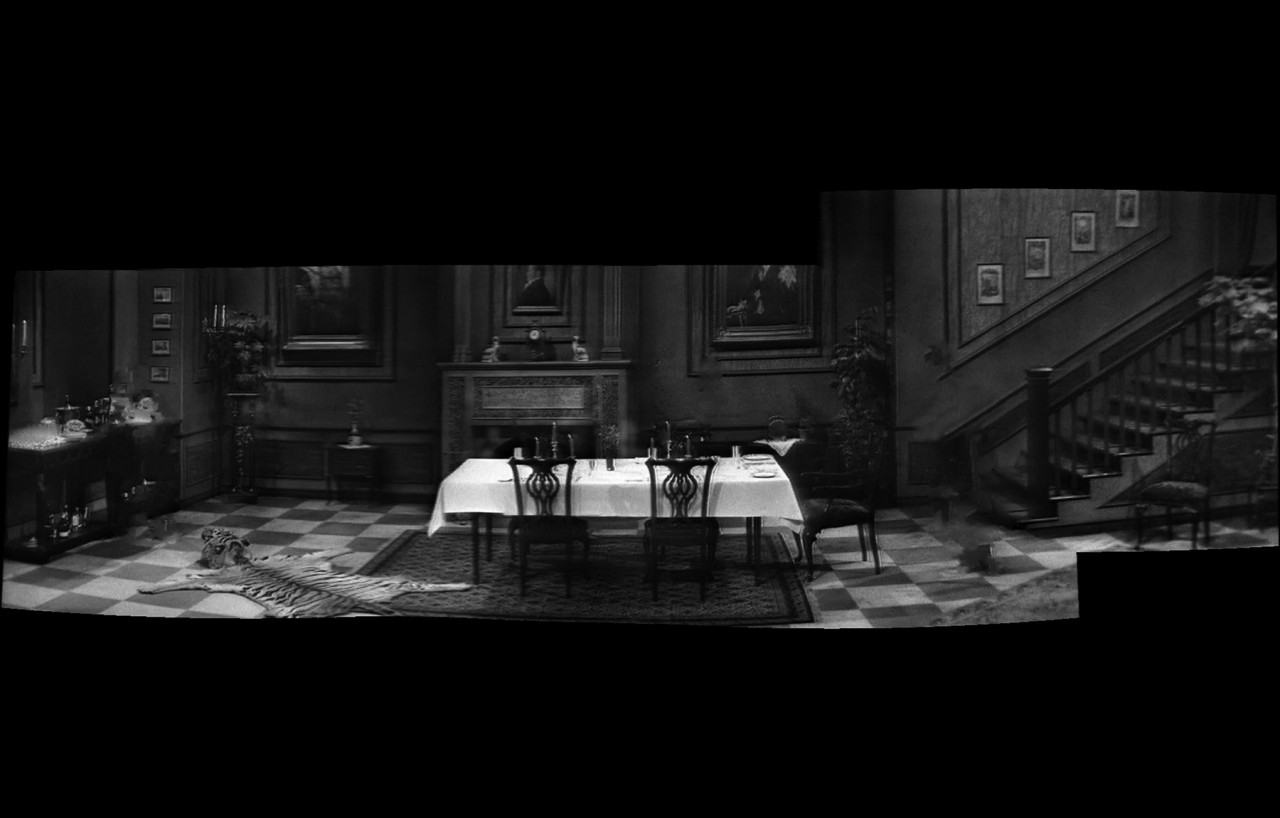 Yearly screening. Only at New Year\\\'s Eve!
Visit: www.kasperavicius.de

Dinner for One is one of the most viewed broadcasts on German television. Every year on New Year\\\'s Eve, butler James repeatedly stumbles on a laid out tiger skin, as he mimes long-dead friends of his 90 years old employer at the dinner table. One of the two main actors is taken out of the material by retouching the single frames. By removing it, holes emerge, that are automatically closed by filling cloned pixels of the surrounding color values. He does not totally disappear, rather he appears as a ghostly shadow, which is caused by irregularities in the graphics algorithm, and remains as indication of manipulation to the viewer. It happens a reformulation of the satire by adding a new sense level, which, on the one hand enables new slapstick jokes, but at the same time shows the diminishing world of memory of the new main character, \\\"Miss Sophie\\\". She ultimately disappears at the end of the dinner herself.

The tone of the work is reduced, all the audience\\\'s laughs and actors\\\' dialogues of the primary production were made inaudible to only maintain the muffled footsteps of the alleged butler. The scenery is complemented by a time-stretched version of the opening melody \\\"Charmaine\\\" played by the Victor Silvester Orchestra, highlighting the dark, supernatural effect.
The relevant context of the film is lost and the perception is irritated because of non-fulfillment of visual information of the familiar footage.
Equally to the pattern Dinner for One, the video work is only shown annually at New Year\\\'s Eve. To ensure a consistency of time, there is an alternative for exhibition presentation: a brief compilation, similar to a movie trailer, is presented.

Thus, a tension and at the same time contrived sense of disappointment to the viewer will be evoked, who must suspend the laws of time, in which anything is permanently accessible at all.