Die Geschichte hat einen Fehler, zu viele Erzähler! | Event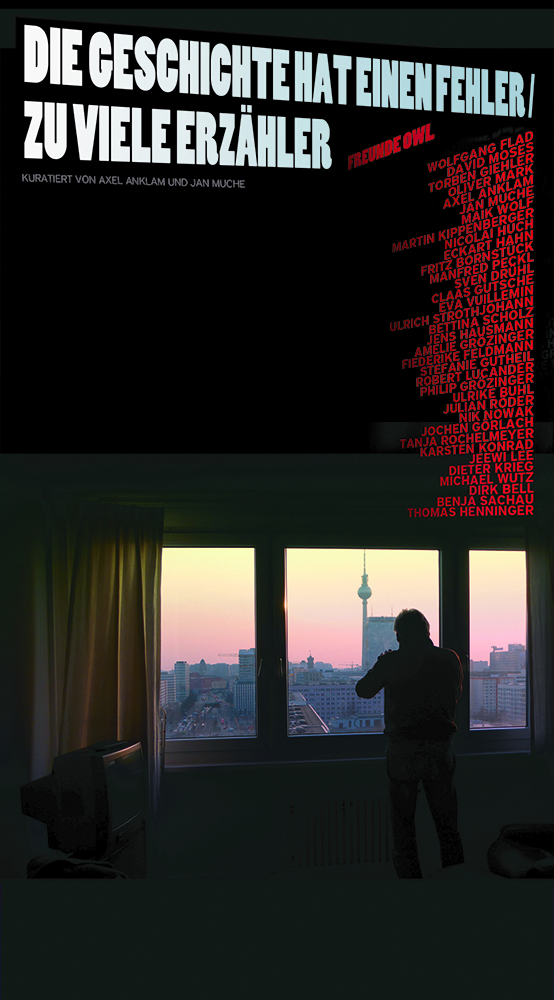 Group-Exhibition curated by Axel Anklam and Jan Muche with 35 artists based in Berlin

3.07.2016 um 16 Uhr: Finissage und Künstlergespräch mit den Kuratoren und Künstlern im Café des Kunstvereins.
July 3, 2016 at 4 pm: Finissage and talk with the participating artists and curators of the show.
Die Geschichte hat einen Fehler, zu viele Erzähler! | Event