---
Posted on December 8, 2015
WRAP 1 | Event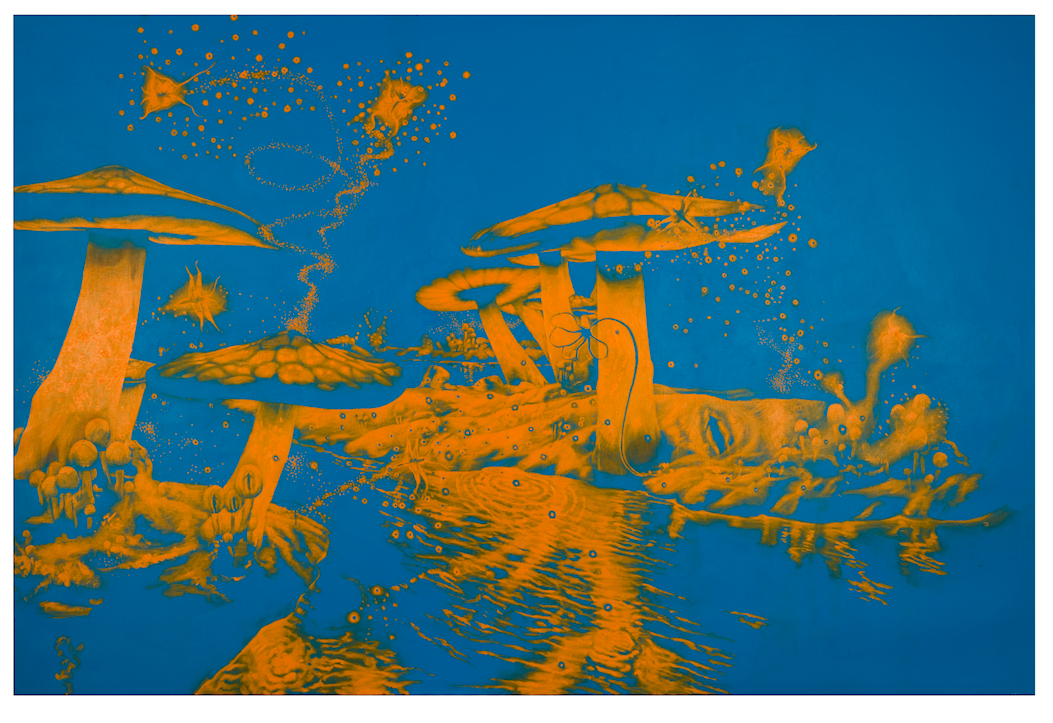 The artist ALEXANDER VON SCHLIEFFEN, lived and worked during the exuberant 1980s in Cologne amidst the world's most productive art scenes of the day. These were the years when the Rhineland was the stomping ground for international cooperation between artists of all schools. His love for the paintings of the early Italian Renaissance, with all the characteristic intensity of their light-permeated colours, influenced his artistic sensitivity from the outset. Another deep affinity is rooted in his interest in astrology.

Instead of creating symbols or iconographically encrypted pictorial elements, his work focuses on the grandiose use of colour. Whereas, at the beginning of his career, he painted classical motifs in classical colour-compositions, over the years he evolved an approach to colour that uses paint in the technique of the grand masters, yet with colours reminiscent of pop art. The contrast between cobalt blue and flaming orange gives the impression that his motifs glow or are illuminated. We, as spectators, may project our own experiences into the colours. And while we attempt to do this, the gaze of his portraits and figures penetrate us en retour, erupting out of the past or present.

ALEXANDER VON SCHLIEFFEN was born in Düsseldorf in 1964. He studied painting at the Academy of Fine Arts in Vienna, Austria under Rudolf Hausner, at the Städelschule in Frankfurt / Main, Germany under Thomas Bayrle, and at the Art Academy in Düsseldorf, Germany under Gerhard Richter and A. R. Penck, with whom he completed his studies as his masterclass student. In 1990 he received the renowned Max Ernst scholarship for his paintings. His works have been exhibited at noteworthy galleries and art fairs internationally and in Germany, and they are also represented prominently in large private and corporate collections. Alexander von Schlieffen lives and works in Berlin.